Local SEO
Guide

for Med Spa
Ensuring the best return on investment for your bespoke SEO campaign requirement.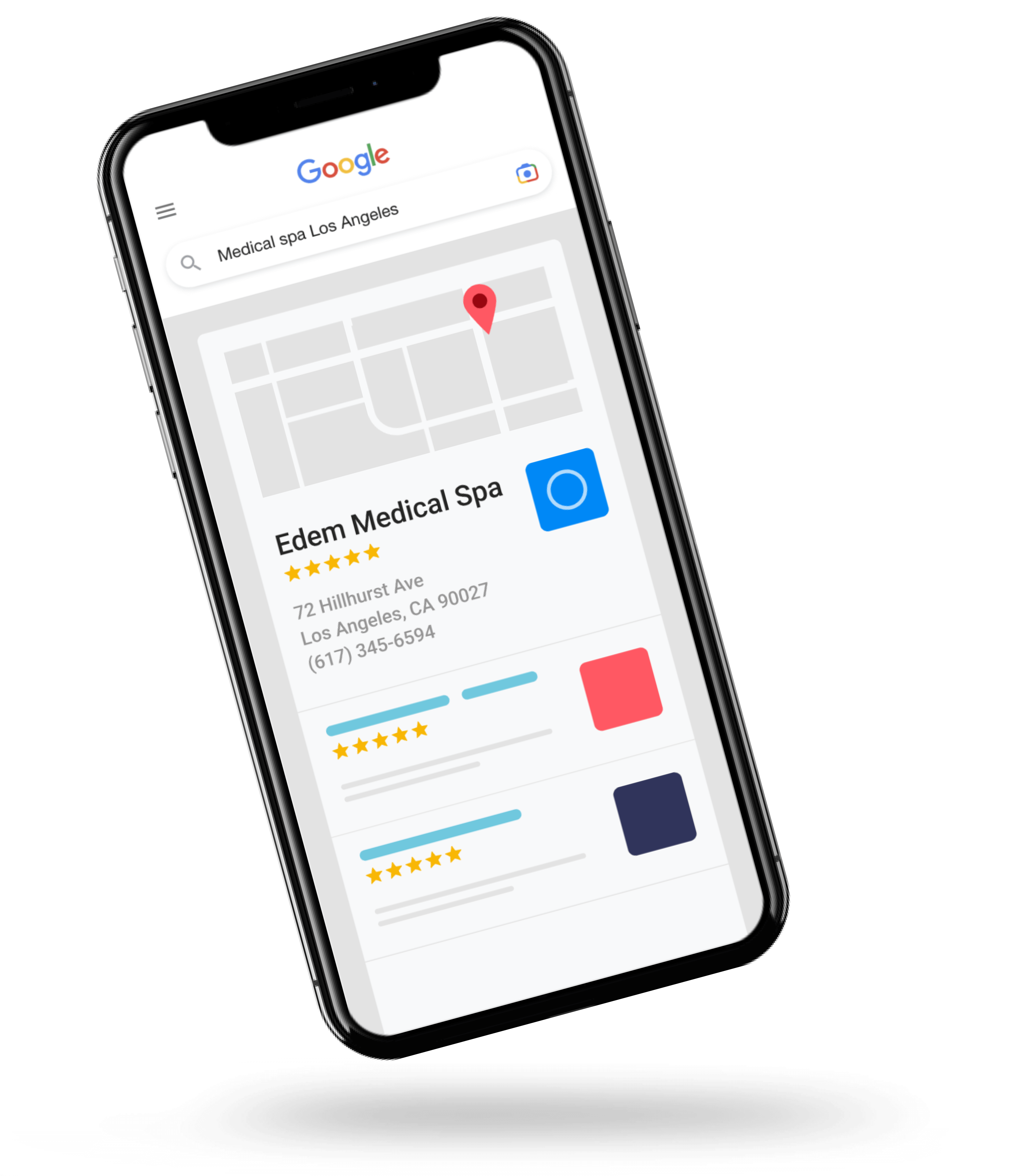 Med Spa Local SEO Basics
Chapter 1
Local SEO Keyword Research For Med Spa
Chapter 3
Local SEO Ranking Factors
Chapter 4
Google My Business
Chapter 5
On-Site SEO For Medical Spa
Chapter 6
NAP Citations For Medical Spa
Chapter 7
Local Link Building For Med Spa
Chapter 8
Advanced Local SEO Tips and Strategies For Med Spa
Chapter 9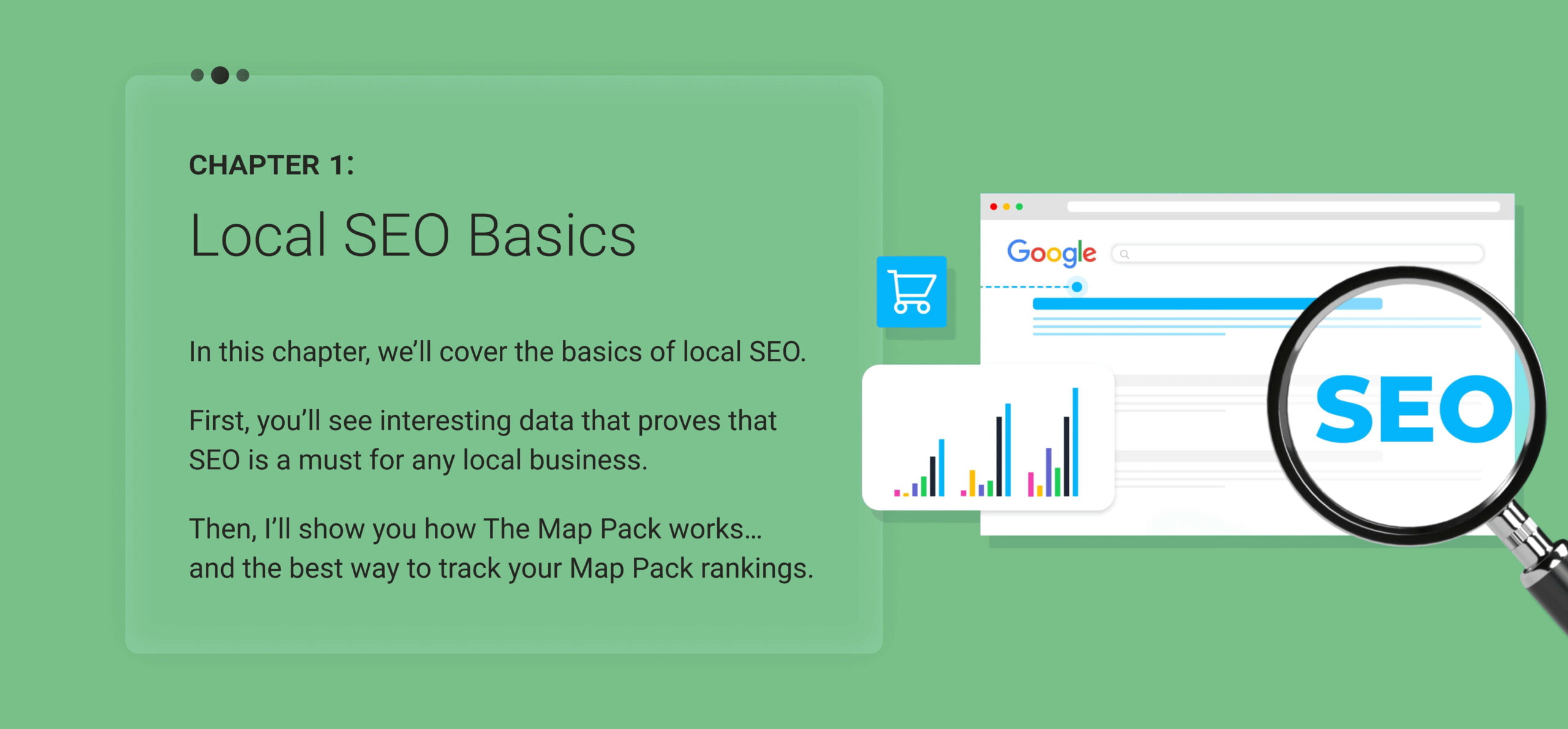 Are you a medical spa business owner? Want to increase brand awareness in your area? Here is where local SEO knowledge is a must. This article will cover the local SEO basics you need to know to increase traffic and get more leads from local searches. 
What is Local SEO?
As a local business, it's important to ensure you're visible to people in your area searching for the services you offer. That's where local SEO comes in. Local SEO is the process of optimizing your website and online presence to make it easier for local consumers to find you when they're searching for businesses like yours.
Why Is Local SEO For Medical Spas Important?
By improving your local SEO, you can increase your visibility in local search results, making it more likely that people in your neighborhood will find and visit your medical spa. Additionally, local SEO can help you to stand out from the competition and attract more local customers. Implementing even a few simple local SEO strategies could greatly impact your business. If you're looking to improve your local search visibility and attract more local customers, consider investing in local SEO for your medical spa today. 
Do you think that Google is putting too much emphasis on local SEO? Here are some statistics you might be fascinated with.
46% of all Google searches have local intent (Search Engine Roundtable).
29% of all Google searches have a local pack in the results (RankRanger)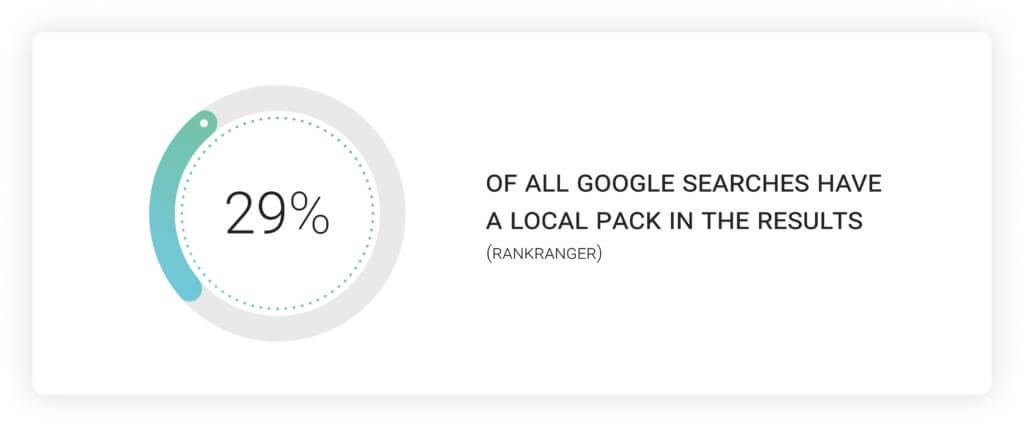 76% of people performing a local search visit business within 24 hours.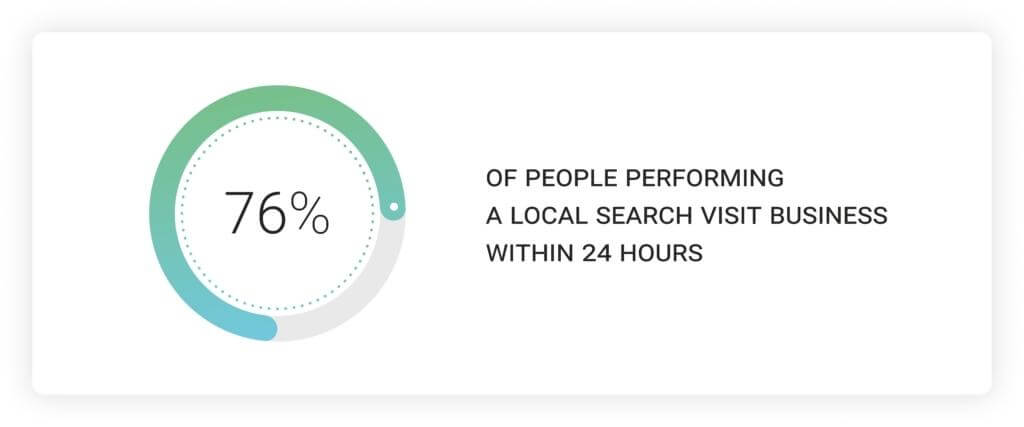 28% of those visits result in purchases. (Google)
So, do you have a local SEO strategy for your medical spa? If not, you are losing a significant number of potential patients searching for a medical spa right now.
How Does Local SEO For Medical Spa Work?
Local SEO is a unique form of search engine optimization specifically designed to help businesses rank higher in local search results. Unlike traditional SEO, which focuses on optimizing website content for keywords, local SEO utilizes a set of ranking factors designed to help Google better understand the local relevance of a business. As a result, local SEO can be an effective way to improve your chances of being found by local customers who are searching for businesses like yours. While local SEO may require a bit more effort than traditional SEO, the rewards can be well worth it for businesses looking to attract more local customers.
To succeed in local SEO, your med spa needs the following ranking signals:
Google My Business Profile listing & keywords;

NAP citation building;

Reputation management;

Local link building;

Social media shares 

The location that a user searches from 

Star rating on Google Maps 

Keywords present in online reviews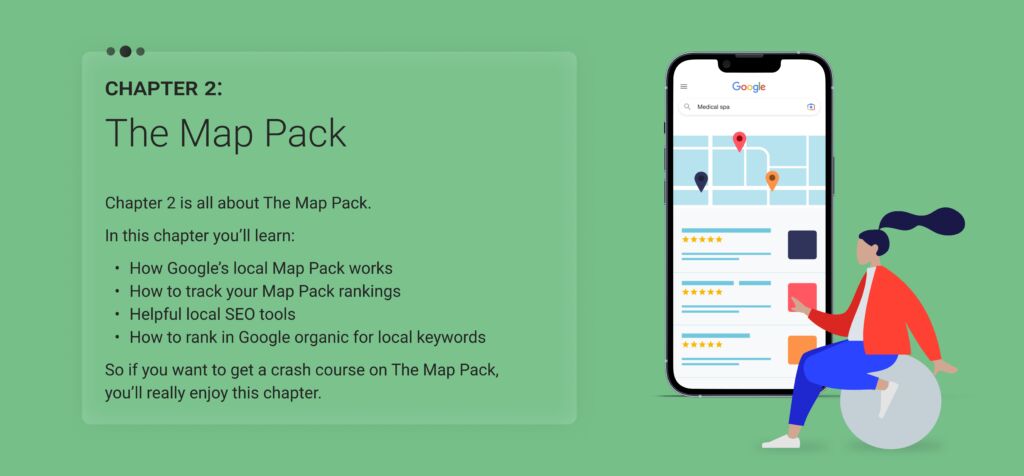 The Map Pack is one of the crucial factors for local SEO. It is a sequence of three local businesses that appear above the organic results, with a map of their locations on Google Maps.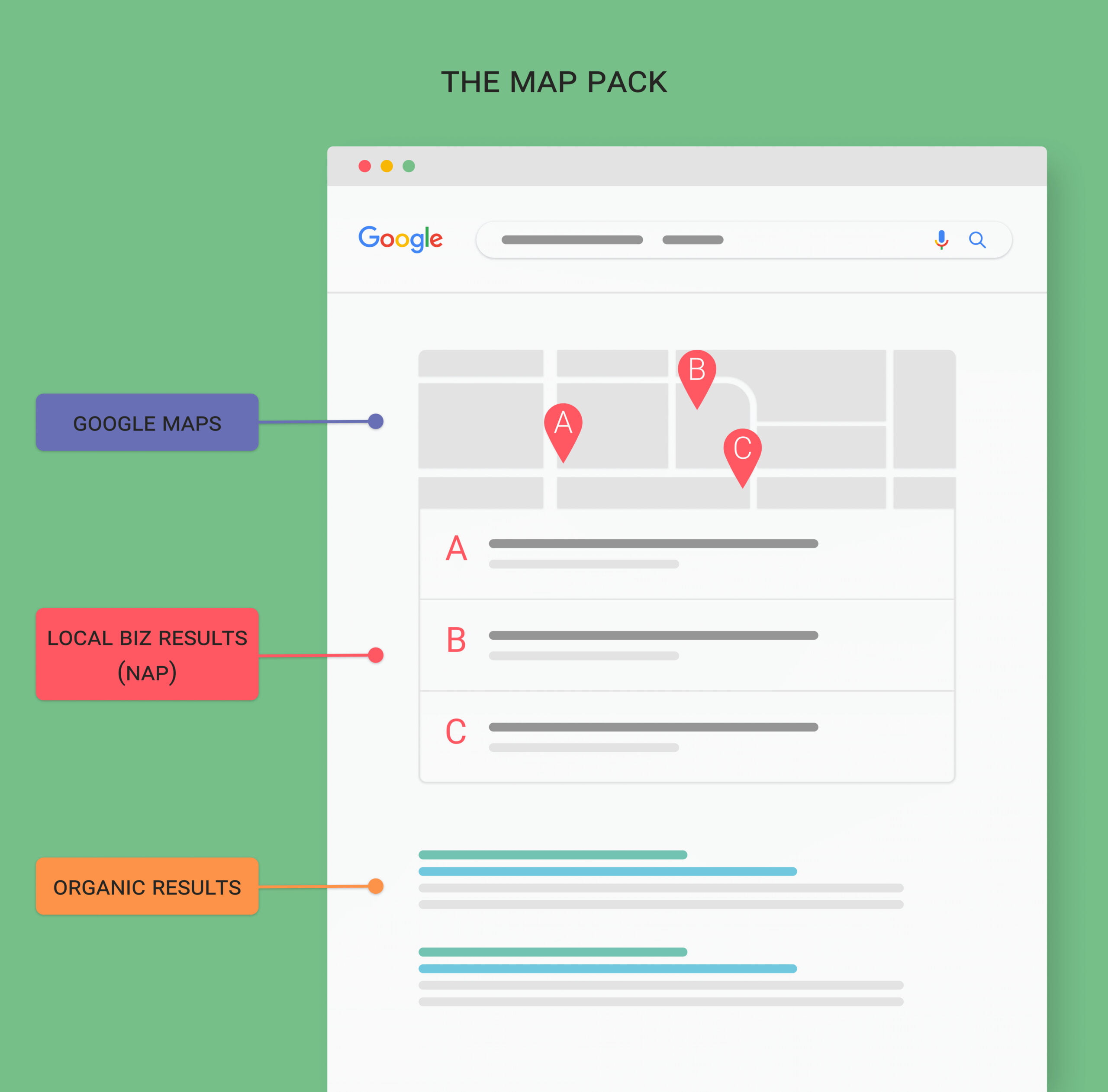 For instance, when you search for "medical spa Nevada," Google offers a Map Pack at the top of the results, while the organic results appear under them. 
How Should I Track My Map Pack Rankings?
Benchmarking progress is integral to any local SEO campaign for med spas. As an aesthetic business owner, you will want to know where you rank in The Map Pack and track your rankings subsequently. 
When it comes to local SEO, where you are searching plays a significant role. The truth is that Google can produce different Map Pack results from one mile to another. 
If you want to monitor med spa's local rankings from one location (like Los Angeles), you will actually encounter a brief review of where you rank in the real world. This is why your primary goal is to be dedicated to the local rankings to see where you rank in the local area or particular city. 
Today, Map Pack tracking is available in almost every rank tracker in the market. 
Bright Local is among the best Map tracking tools to implement into your action plan and leverage precise tracking.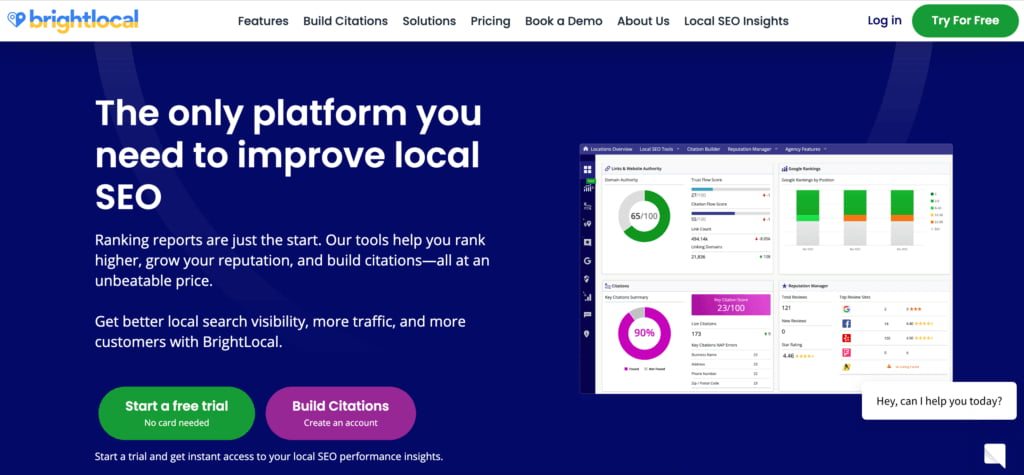 To start working:
1. Choose the best way to add your location. You can import GBP locations, fetch location details, manually enter, or
add locations via CSV file.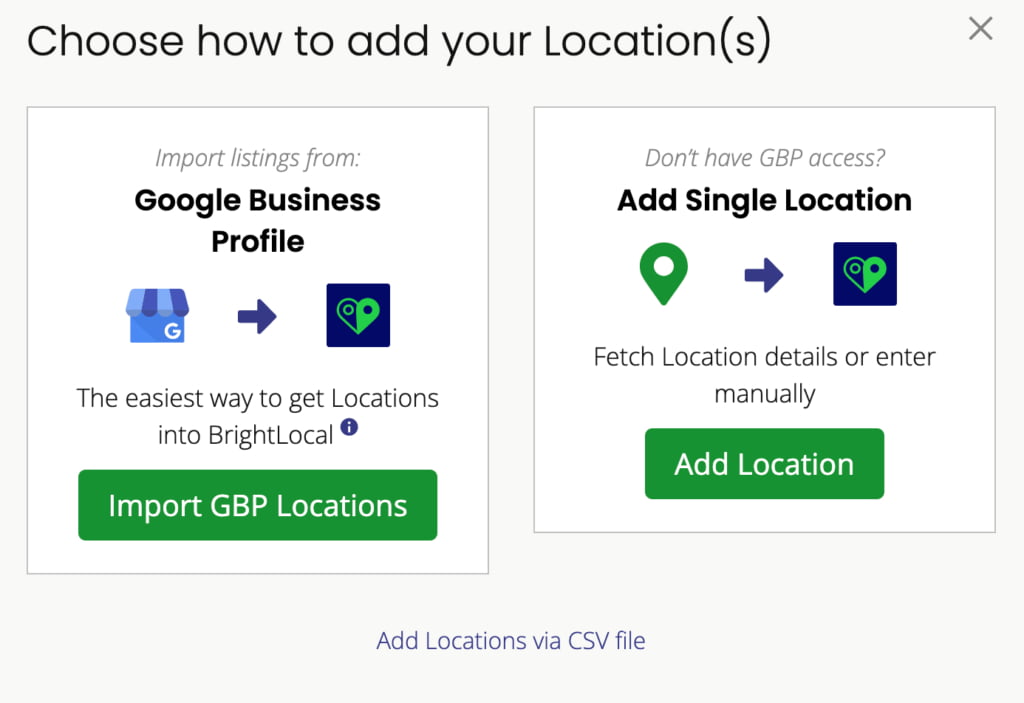 2. Type your business name.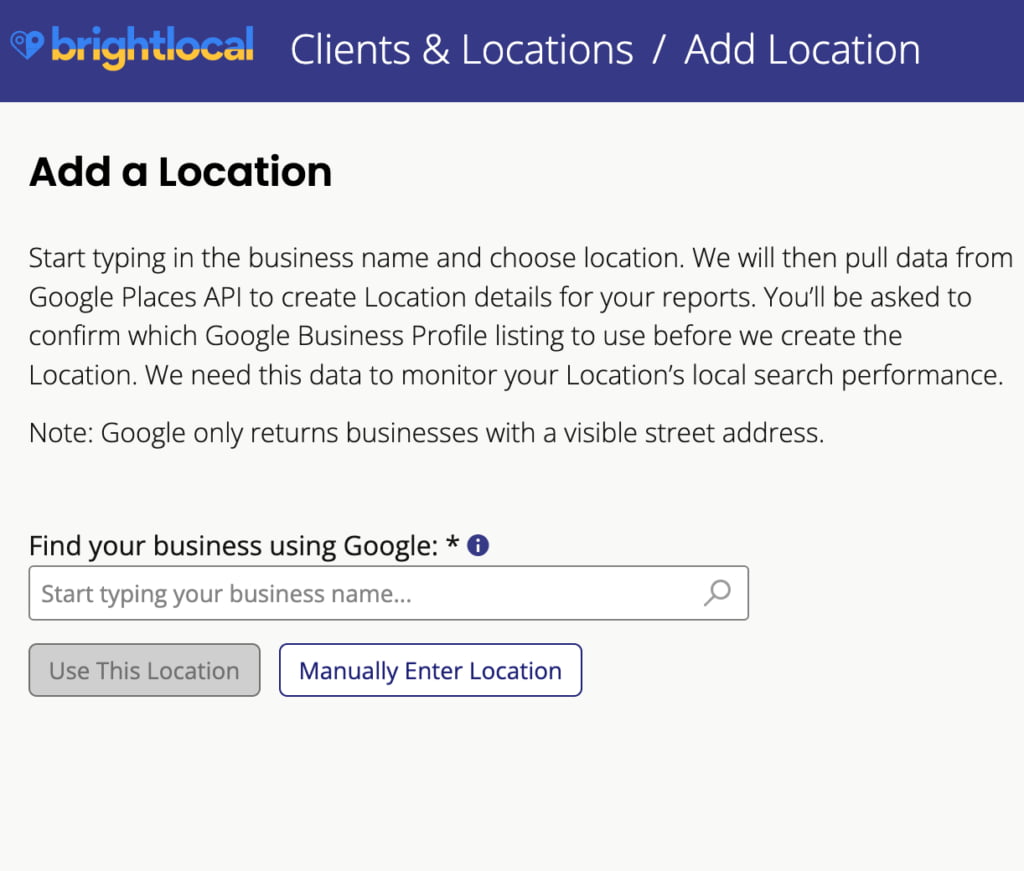 3.
Note that you need to have a set-up Google My Business profile to continue. It will collect the location details from Google. If you don't have one, you will have to manually enter all the details.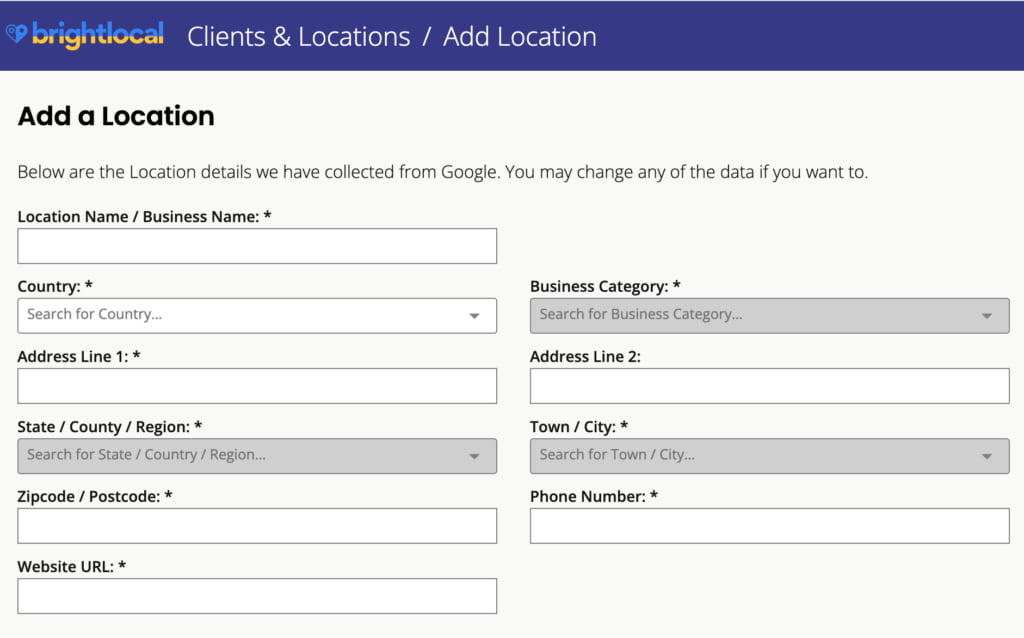 4.
Connect to Google
Analytics and social media platforms to add performance data to your reports.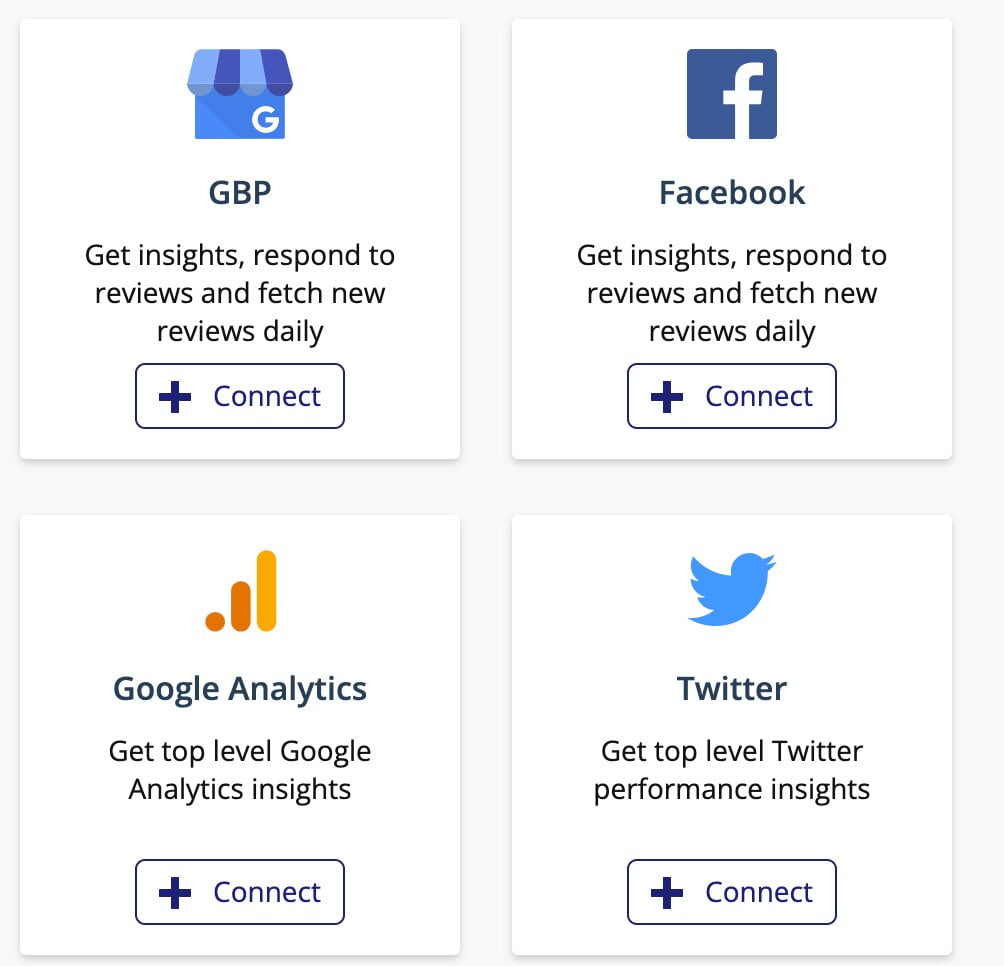 5. Choose a keyword you want to verify your rankings for.

6. The final step is selecting the area for tracking, whether specific or broad.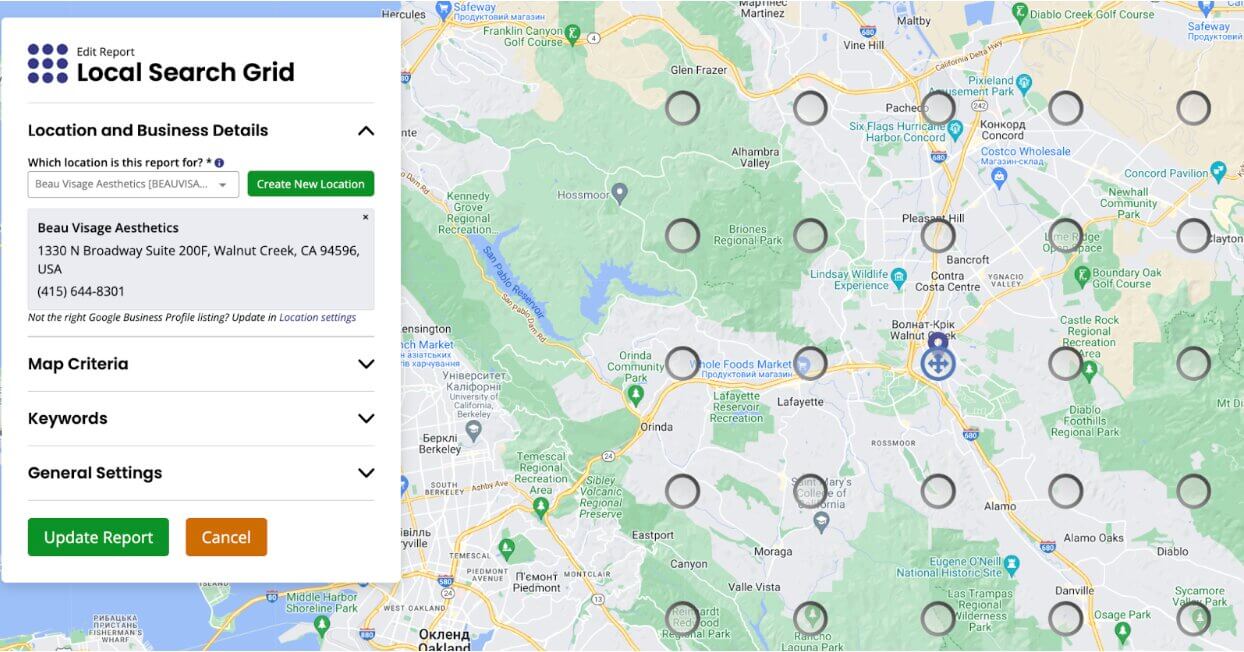 Once a program completes checking your rankings, you will receive a visualization of your rankings for specific geographical positions. Businesses can get insights into where they are ranked in multiple spots throughout an area or city. 
Local Organic Rankings 
The Map Pack is a must-have for local companies, but it won't be wise to neglect the traditional local search results shown below the local pack. 
In general, it is worth ranking in local SERPs as a majority of local searches stand for a solid commercial intention. Furthermore, the main difference between the Map Pack and local results is that the latter remains the same for any SERP on Google.
In order to improve your med spa website for local organic rankings, the best practice is to incorporate the most critical keywords in your URL, title tag, backlinks, and other on-page SEO components. 
Tracking your local organic rankings might be slightly different since the keywords "med spa + city" usually take only a part of overall local searches. For example, apart from "medical spa 
Los Angeles
," you will want to keep an eye on the keywords "med spa" and "med spa near me."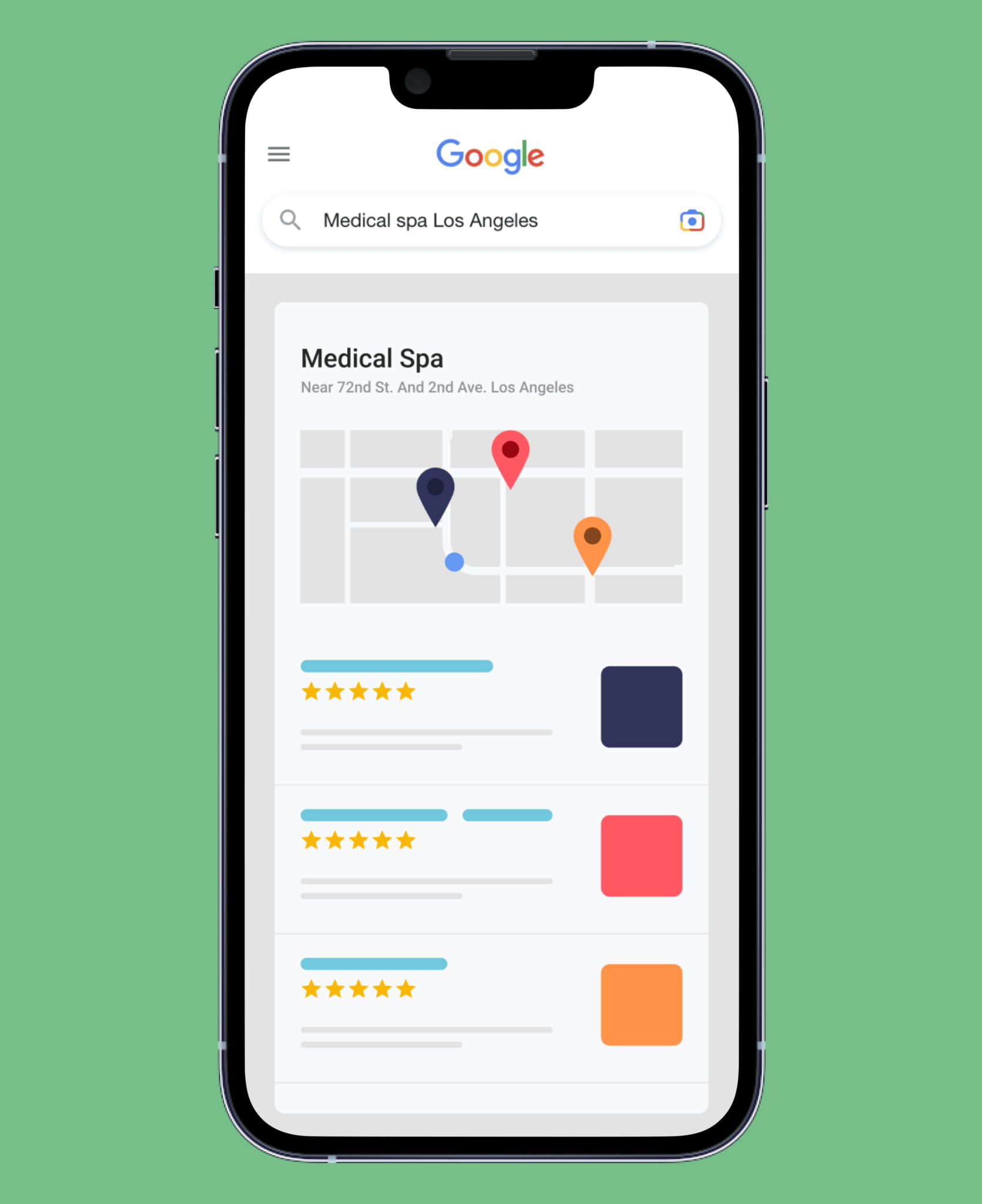 That said, if you aim to track rankings for "med spa near me" for Los Angeles users, you have to set a more specific location in a preferred tracking tool. Another good practice is monitoring your rankings for the exact keywords in multiple spots, which is especially helpful to understand where your business ranks across a city. 
Local SEO Keyword Research For Med Spa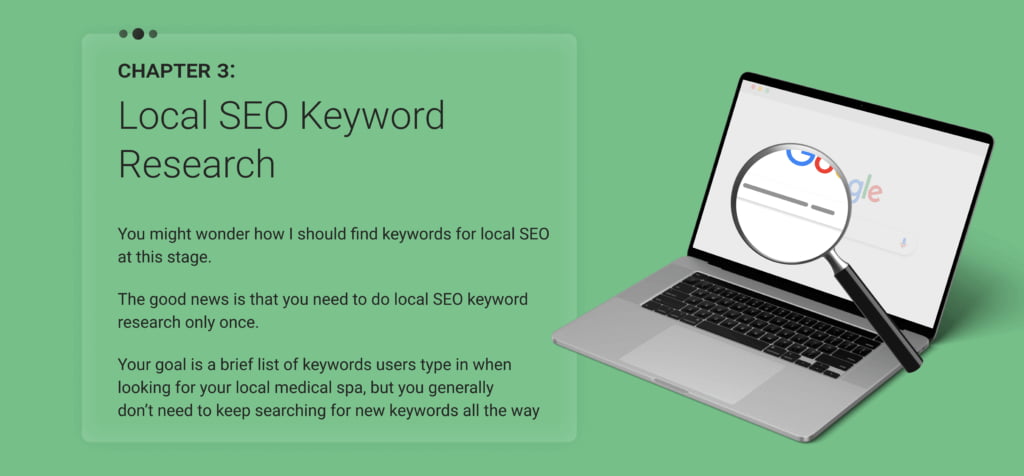 You might wonder how I should find keywords for local SEO at this stage. The good news is that you need to do local SEO keyword research only once. Your goal is a brief list of keywords users type in when looking for your local medical spa, but you generally don't need to keep searching for new keywords all the way. 
Yelp Suggest is a good point to start. It would be best if you typed in a keyword that somebody in your area might use to find your clinic and analyze the suggested results.
Yelp appears as an effective tool as it usually shows the keywords that do not contain the term a user types in. For instance, if you search for "Medical Spa," Yelp will also offer you "Laser Hair Removal," "Tattoo Removal," and "Skin Care." 
Apart from that, businesses can consider Google Suggest for local searches. The only trick here is that a local search should be a request that potential customers are likely to search for. Adding a local term to a Google request will work great to see a list of keywords you can use. 
The Issue Of Local Voice Searches 
According to Google statistics, up to 20% of all Google mobile searches are done via voice search. Unlike traditional Google requests, voice searches are usually longer and stand for natural language.
Let's say someone searches for "aesthetic clinic Brooklyn."

The same search engine request with a voice search will probably be like: "aesthetic clinic in Brooklyn that is open right now."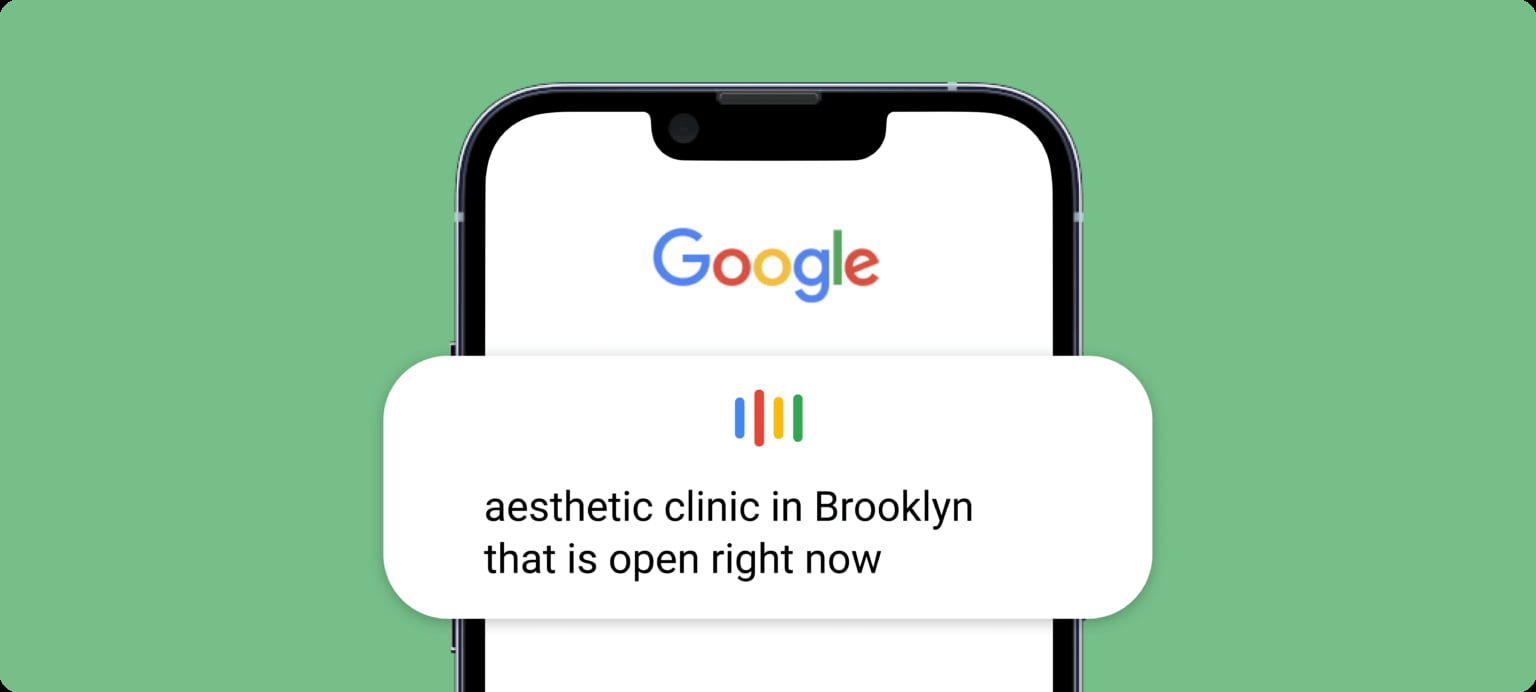 The truth is that there are no tools that can help you discover voice search keywords. Anyway, it is something to keep in mind while engaging in local SEO for medical spas. 
The Google Keyword Planner 
If your business does not yet benefit from The Google Keyword Planner, it's time to consider using it. The main pro of GKP is providing search volume data for particular geographic areas. Therefore, once you have already outlined a list of keywords for your med spa and want to select the best ones, Google Keyword Planner will definitely help. 
Meanwhile, if you seek new keywords, look no further than the "Start With A Website" feature in GKP. You will have to enter the URL of your main competitors, and Google will provide several keywords according to the terms mentioned on a specific page.
Local SEO Ranking Factors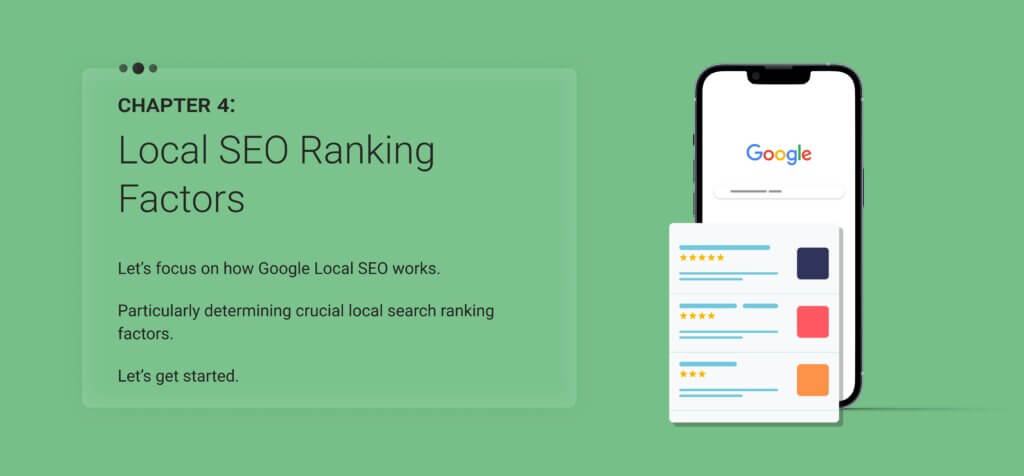 Let's focus on how Google Local SEO works, particularly determining crucial local search ranking factors. 
According to Moz's Local Search Ranking Factors Study, a Google My Business profile remains the #1 factor for ranking in Map Pack. On the other hand, don't think that your local business website is not essential. Your site content and backlinks come into play for ranking on Map Pack. A complex approach to a GMB profile, content, and backlinks is the first pledge for #1 ranking in Google Map Pack.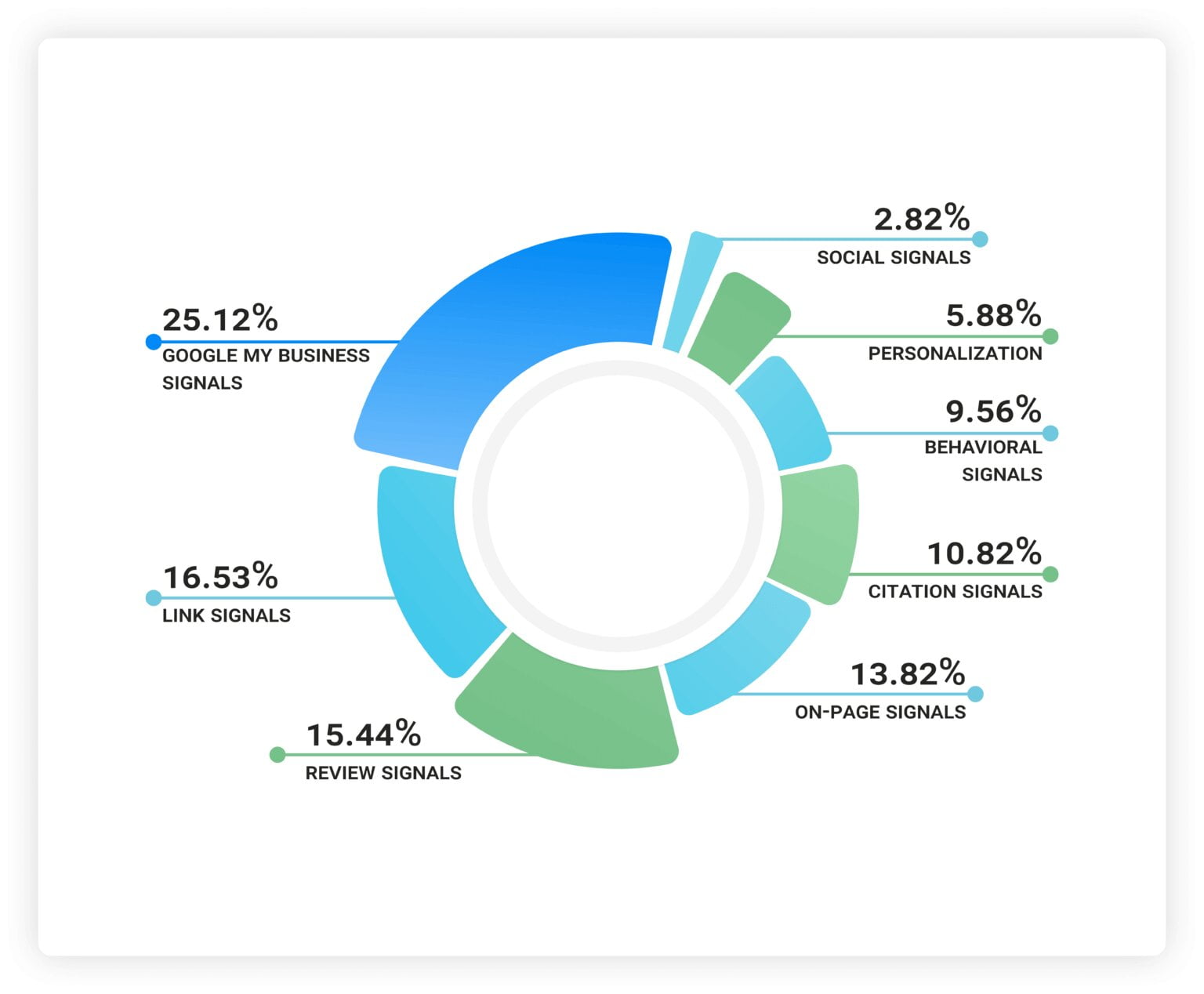 Another critical local SEO ranking signal is your business name, address, and phone number, known as NAPs. NAP citations are essentially places where your business info is listed.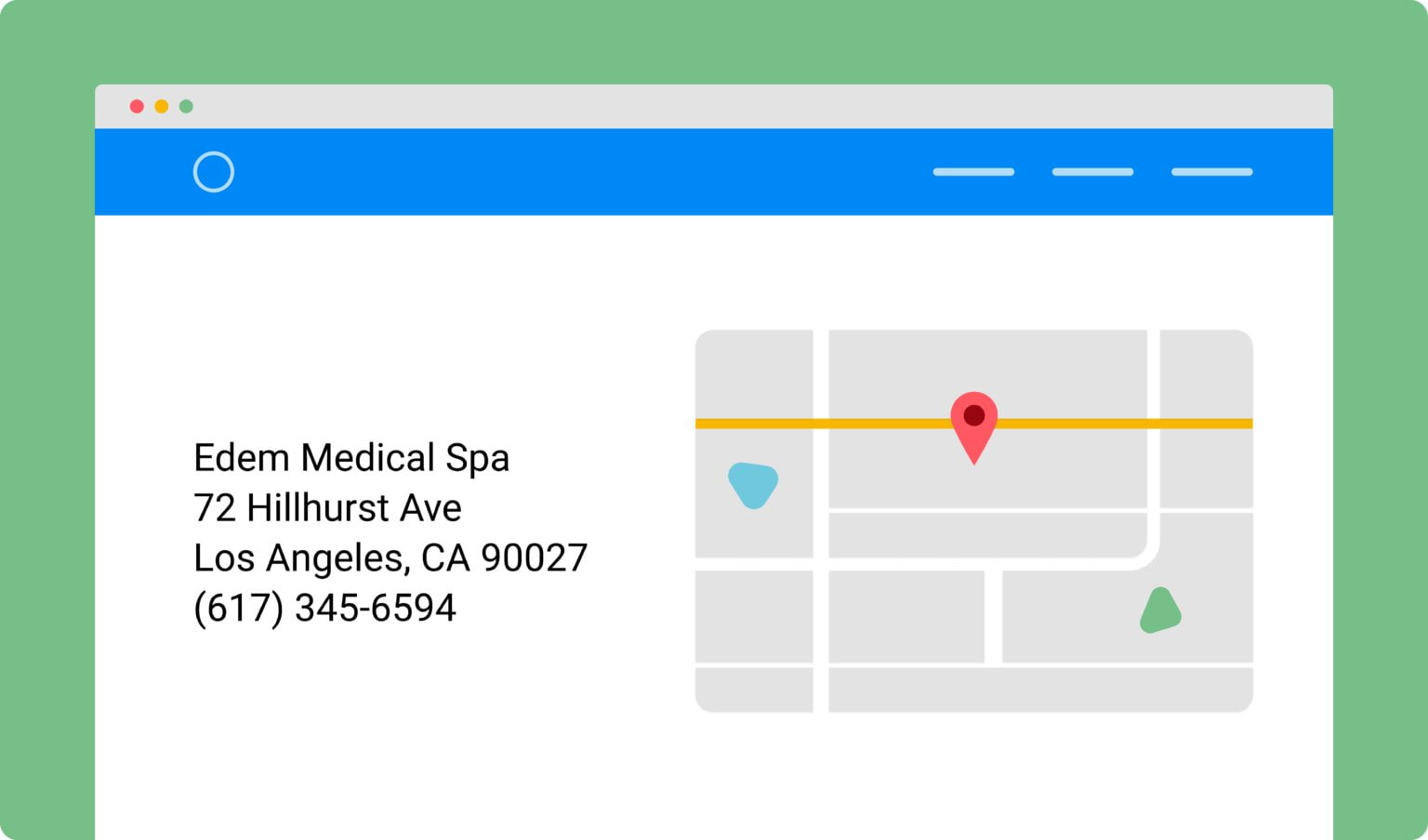 If you wonder why this is important, you are in the right place. A search engine incorporates NAPs to verify your business info. Google is confident that your business address and phone number are credible once it sees NAP citations more frequently.  So, getting consistent NAP citations on multiple reliable websites is an excellent way to go. 
In addition, online reviews play a significant role in Google rankings, according to Moz's study. In short, researchers said that negative reviews on a GMB profile can potentially hurt a company, while Google claimed to include reviews from third-party websites for ranking in search results.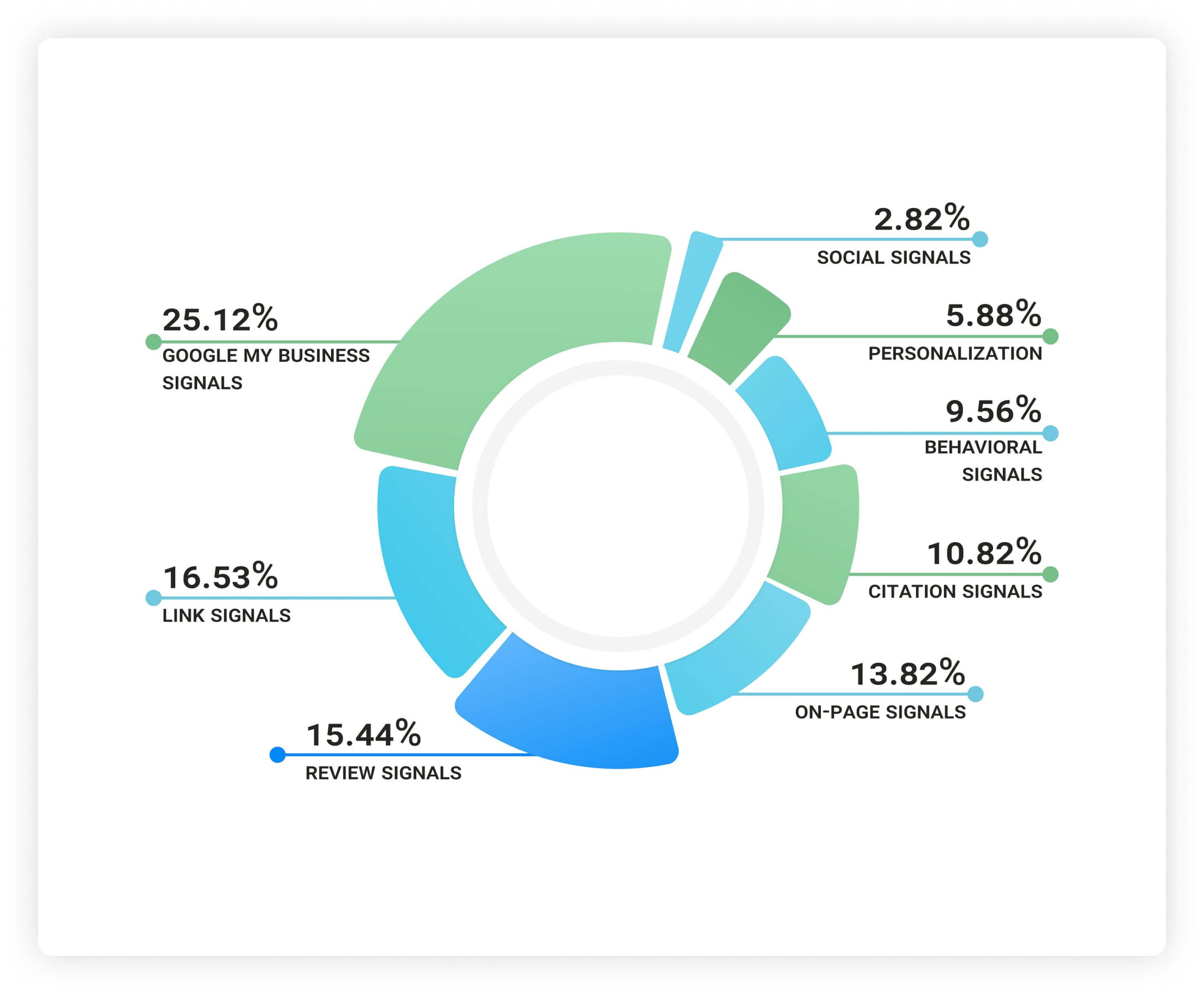 Anyway, customer testimonials and the company's response showcase that consumers trust a medical spa. And trust remains a fundamental factor in search engine ranking. Remember that responding to positive and negative reviews works well to maximize your local SEO efforts. 
Eventually, never forget traditional Google ranking factors that also apply to local results. You might not know that Google has outlined that the company's ranking in the organic SERPs influences its local rankings. This way, the high position in the organic results will mean a high position in local results and vice versa. 
That's why optimizing your website content, web pages, and creating backlinks remain crucial for local SEO listings.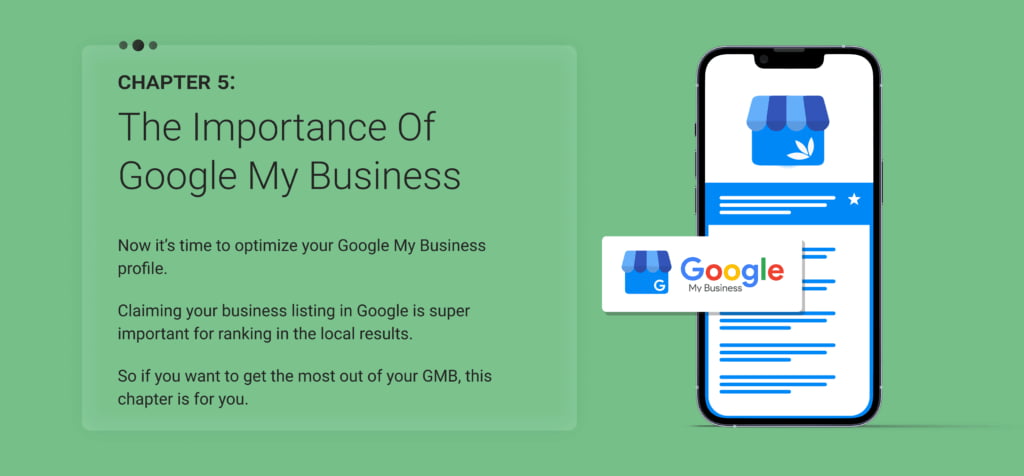 As you can see, claiming your Google My Business profile is essential for high rankings in the local results. Businesses should aim to be consistent in GMB and make sure the info they mention in Google My Business matches their website and NAP citations on other Internet resources.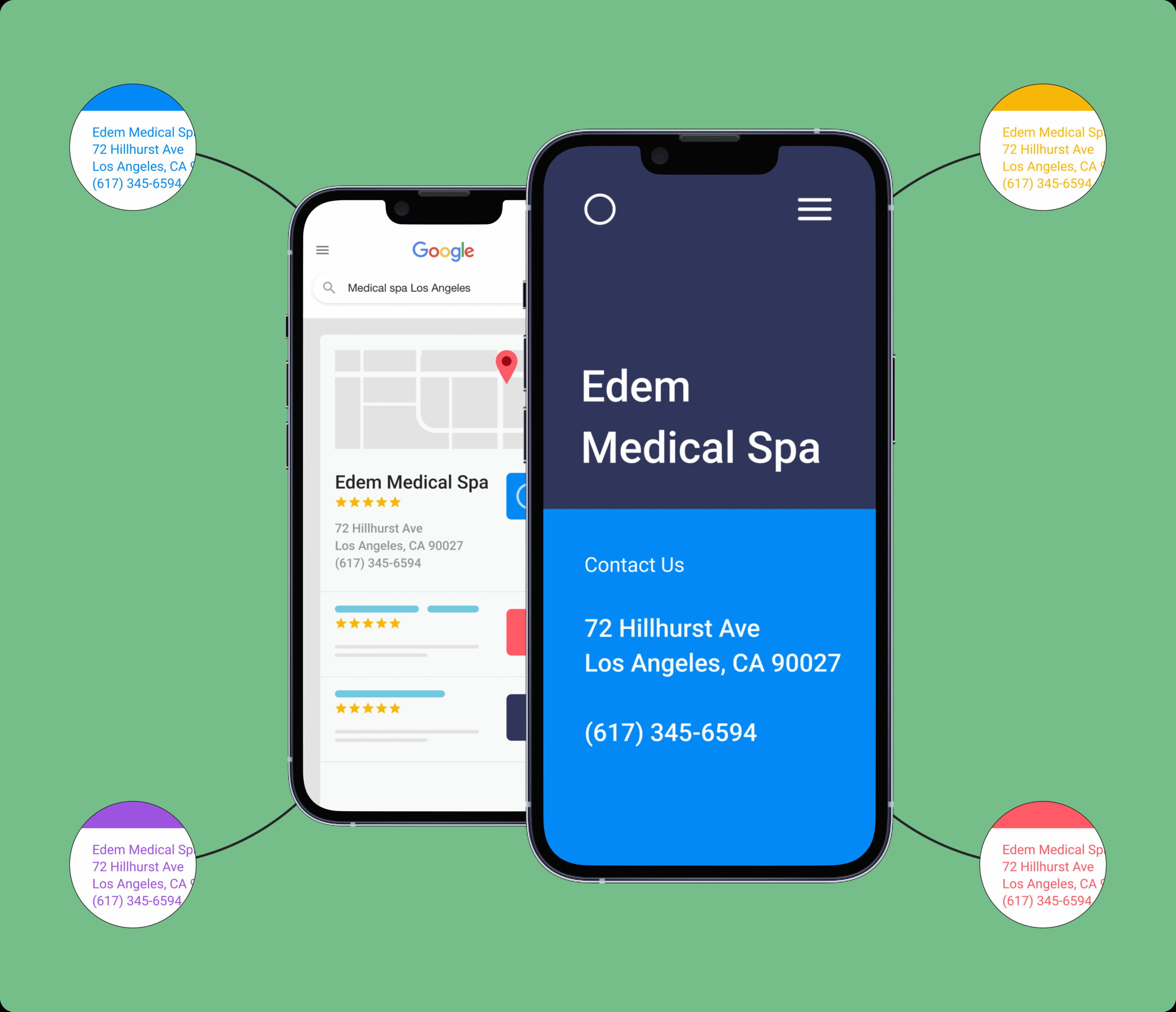 Remember that when Google sees that your business info is consistent on your website, Google My Business profile, and third-party sites like Yelp, it will recognize your company as legitimate.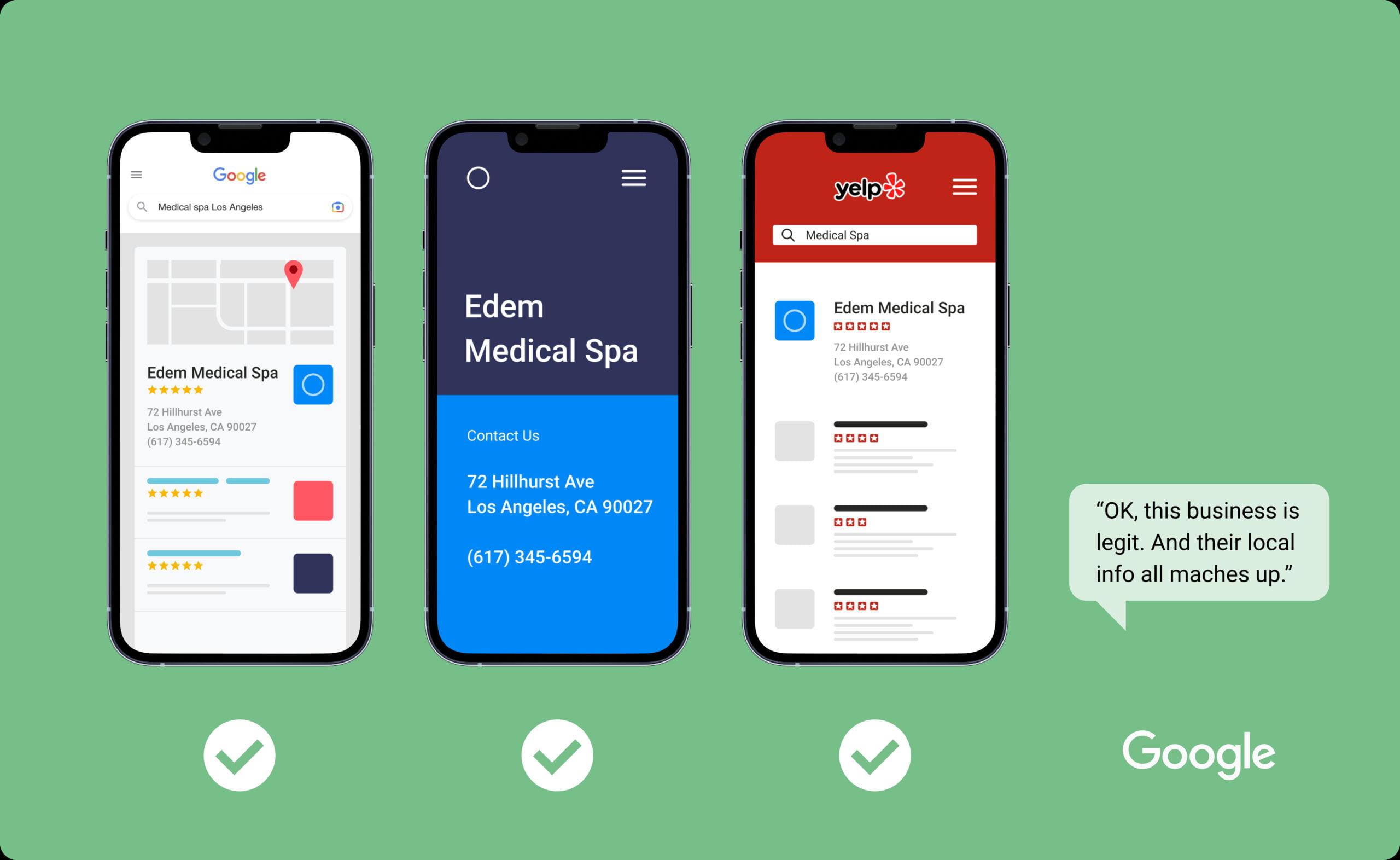 However, once your business address differs on your website and GMB, it's a significant bad sign to Google. Every time your business info changes, it will be wise to update these details across the Web, particularly on local business directories and citations.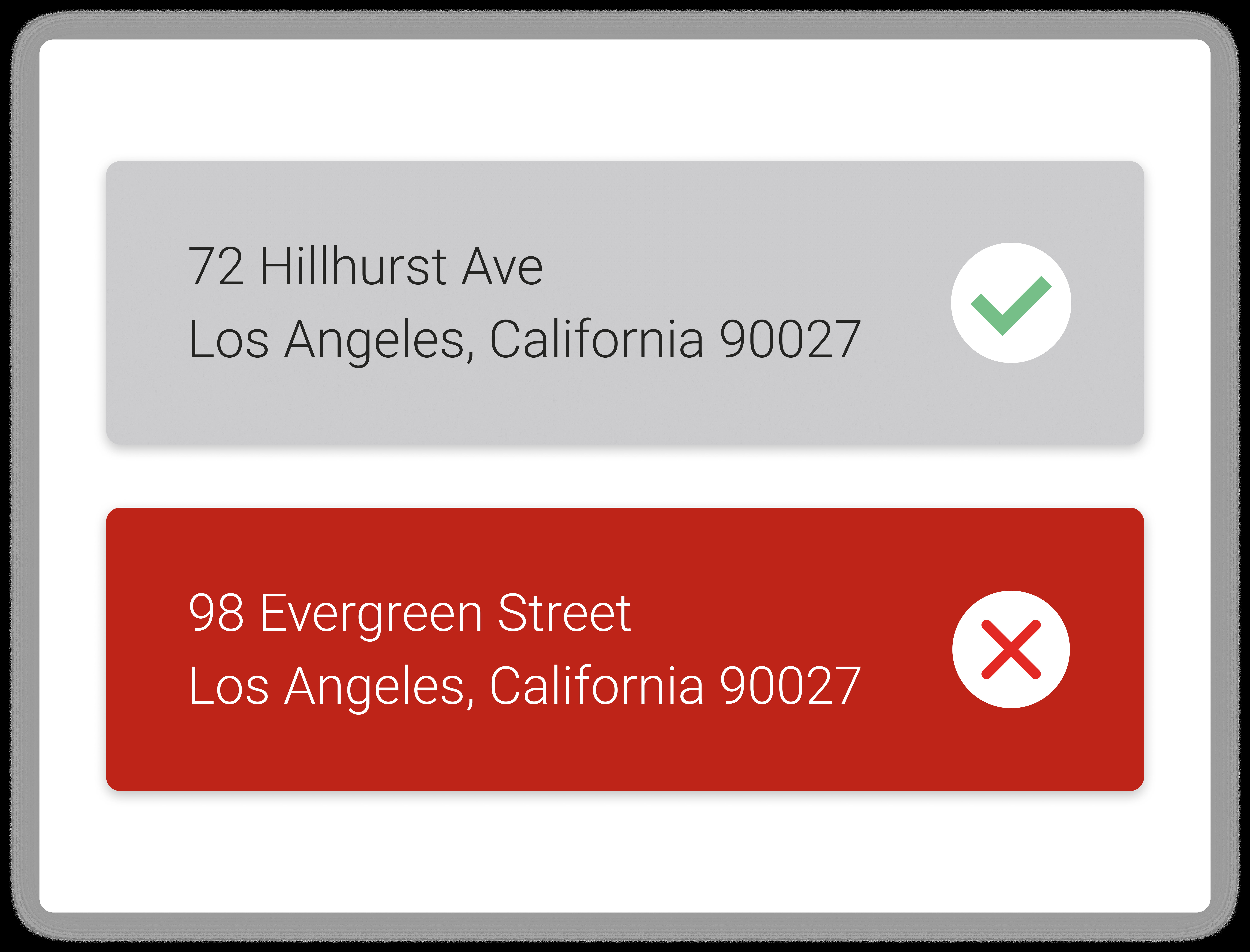 Double-checking that your business address is the same on the GMB profile and other places is also recommended. You might not even notice that one address uses "Street" while the other says "St." but Google will be confused about this.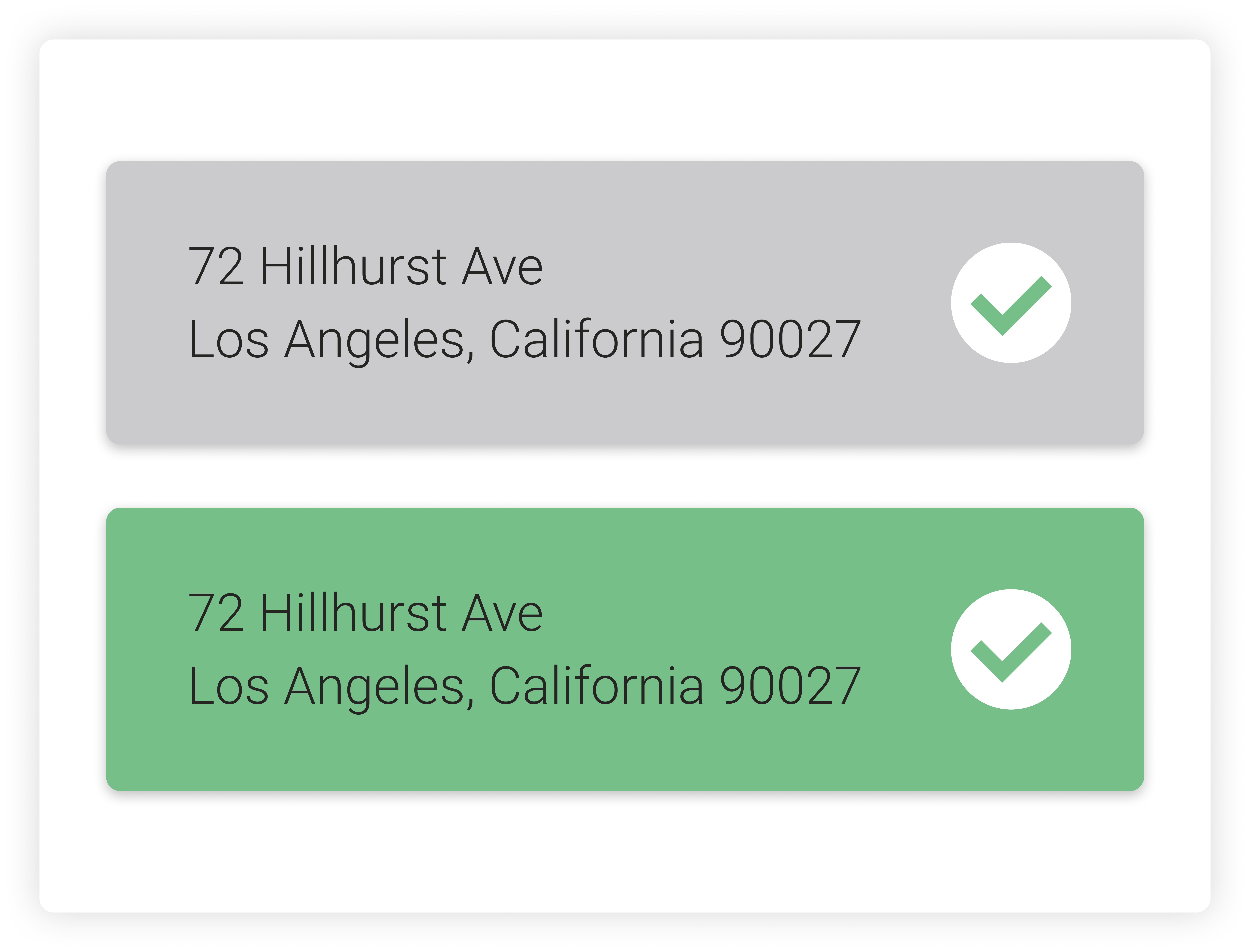 The common mistake in a Google My Business profile is that companies might miss category selection. Google asks businesses to choose a top-level category that describes the company from available ones. Meanwhile, many people forget to add secondary categories, affecting the searches and keywords for which a med spa can be ranked. 
Additionally, filling the "Products" and "Services" sections is reasonable, as this information gives a Google sense of what you sell or provide services. 
Receive More Reviews
As we discussed, online reviews are one of Google's important local ranking signals, so getting as many positive testimonials as possible makes sense. Don't forget to respond to all your online reviews, positive, negative, and in-between, to make the right impression on your potential clients and show Google that you care. 
Regarding getting reviews from your clients, it would be best to consider the following ways. You need to ask customers to leave feedback, which should be pretty effortless. And sending an email with a review link appears as the best solution. 
To generate review links, go to your Google My Business profile and find a section called "Get more reviews," where you can produce short URLs for sending to clients. Ideally! 
On-Site SEO For Medical Spa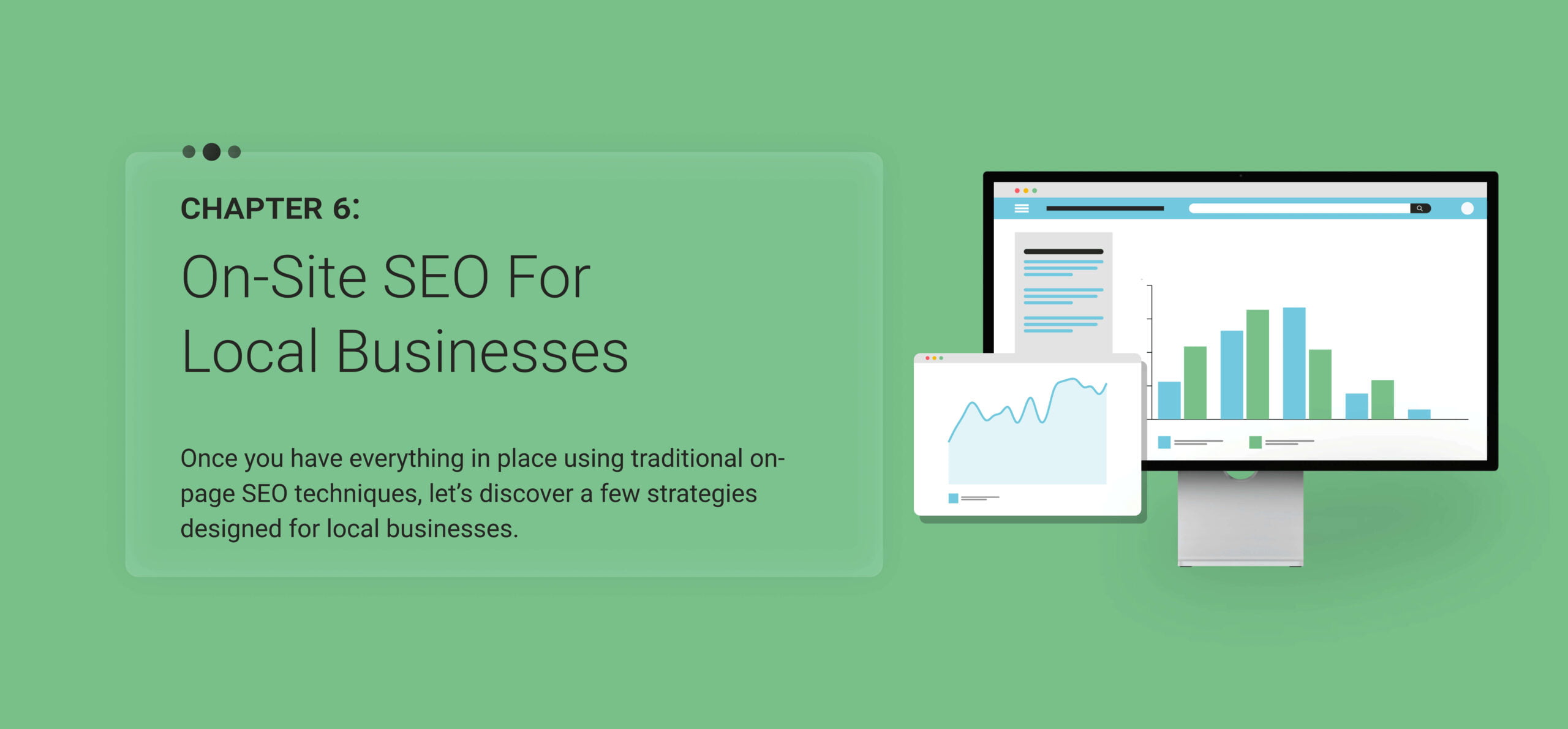 Once you have everything in place using traditional on-page SEO techniques, let's discover a few strategies designed for local businesses. 
As a med spa owner, you probably already know about the importance of writing unique content for each web page of your website. If your aesthetic clinic serves Brooklyn and Queens, make sure you have unique content for each page. The key is to avoid duplicate content.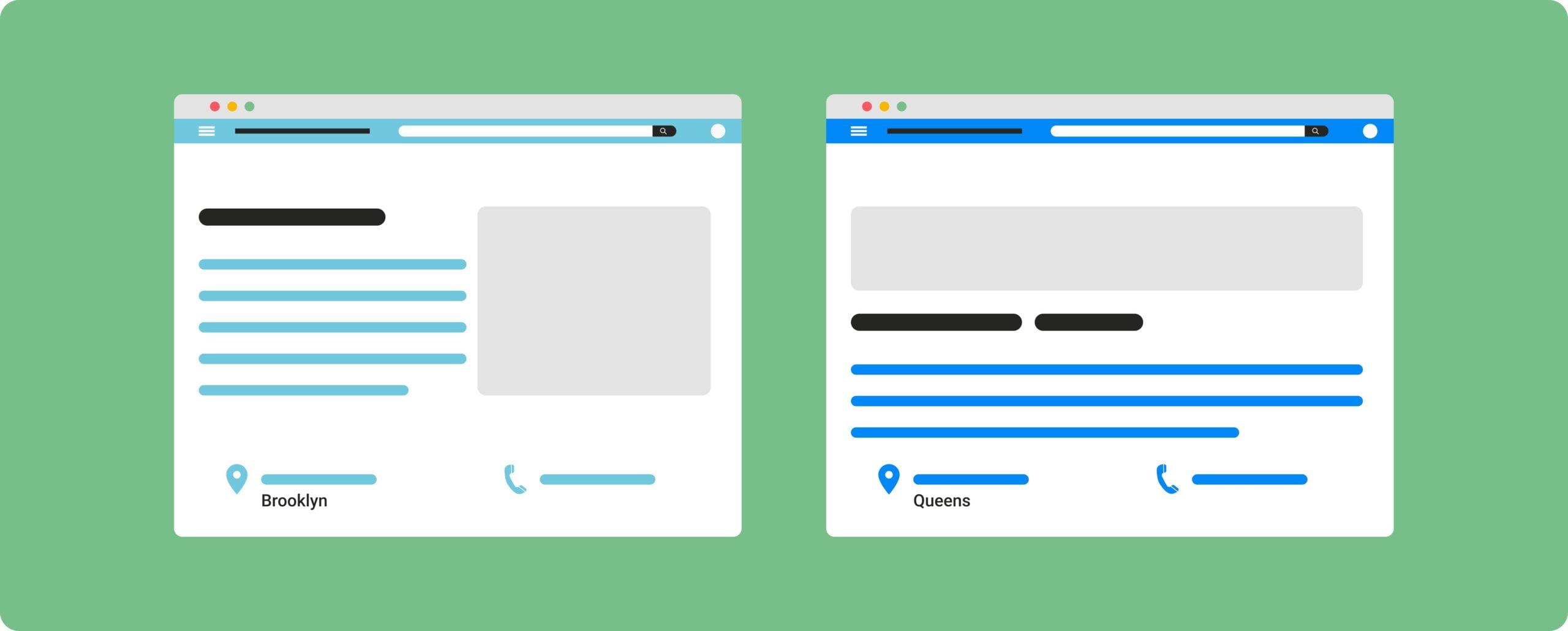 Another not-as-common yet the efficient practice is creating landing pages for cities where your medical spa isn't physically located. Even though this technique won't help companies rank in Map Pack, it works well to be ranked on local organic results for plenty of local keywords.
Another vital on-page SEO solution is strong statements in your title tags. This can be an efficient technique for growing local business websites.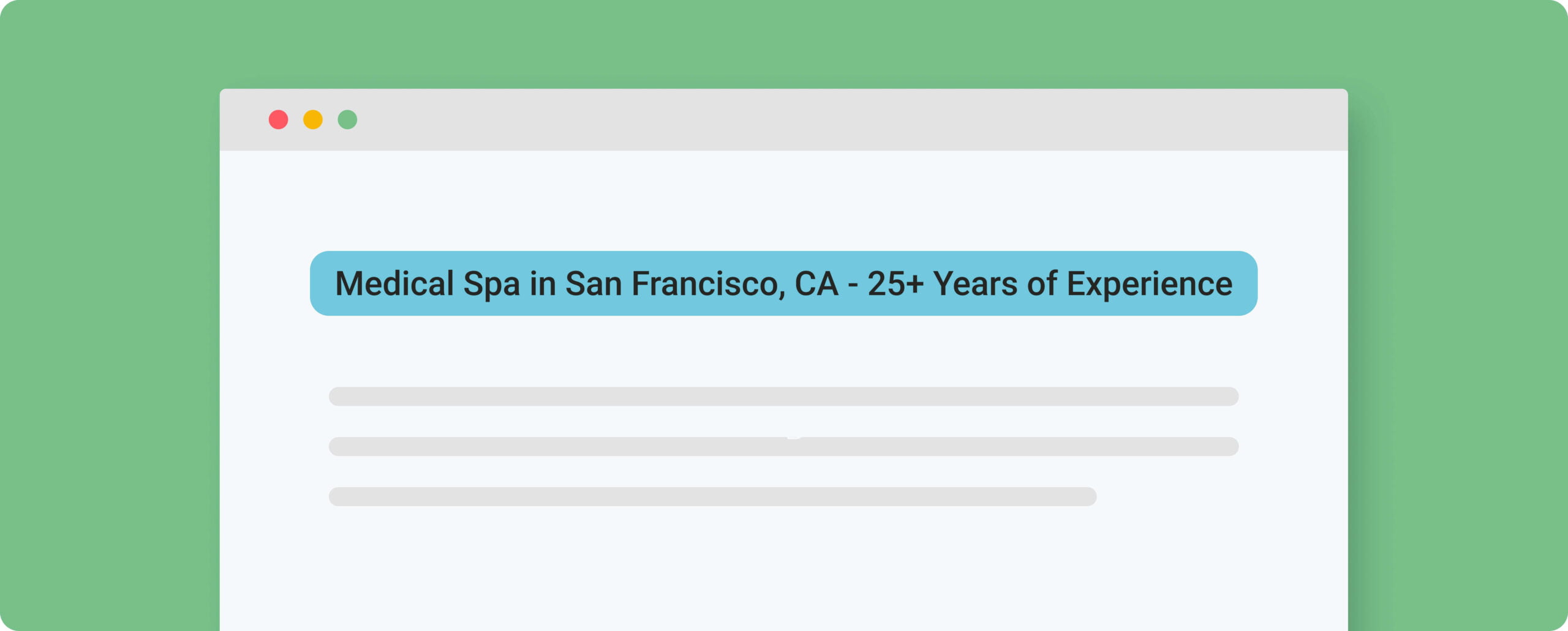 Make sure your message goes beyond the title tag limit on a search engine. This can increase your website's click-through rate and overall rankings by creating additional opportunities.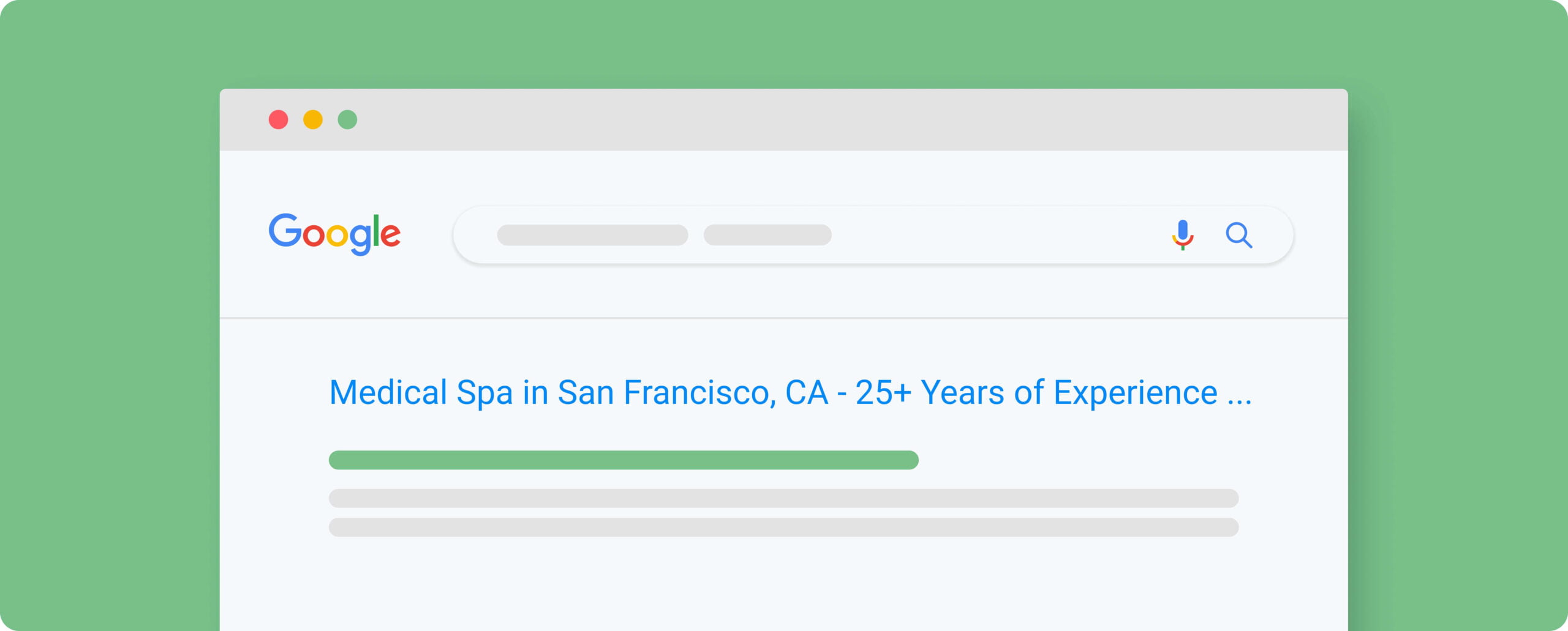 NAP Citations For Medical Spa Like backlinks, NAP citations are usually pretty challenging to build, but they are a not less important aspect of local SEO.  
The first step is running a NAP audit to figure out whether your business info is consistent across the Web – on your website, Google My Business profile, online business directories, and local business listing websites. 
There are multiple citation tools out there to help you deal with NAP audits, like WhiteSpark. Regardless of the tool you choose, you initially need to have two things in place – up-to-date NAP for the company and the history of your business info to be able to update old citations. 
Once you receive a list of citations, it's time to find and fix incorrect or inconsistent business info. In most cases, incorrect NAPs are those that you can change (like on Yelp) and those that can modify someone else (like listing on local resource pages). 
If you can change citations on your own, consider using services, like BrightLocal, for a painless process. For citations that require updates from someone else, it would help to send a friendly request via email.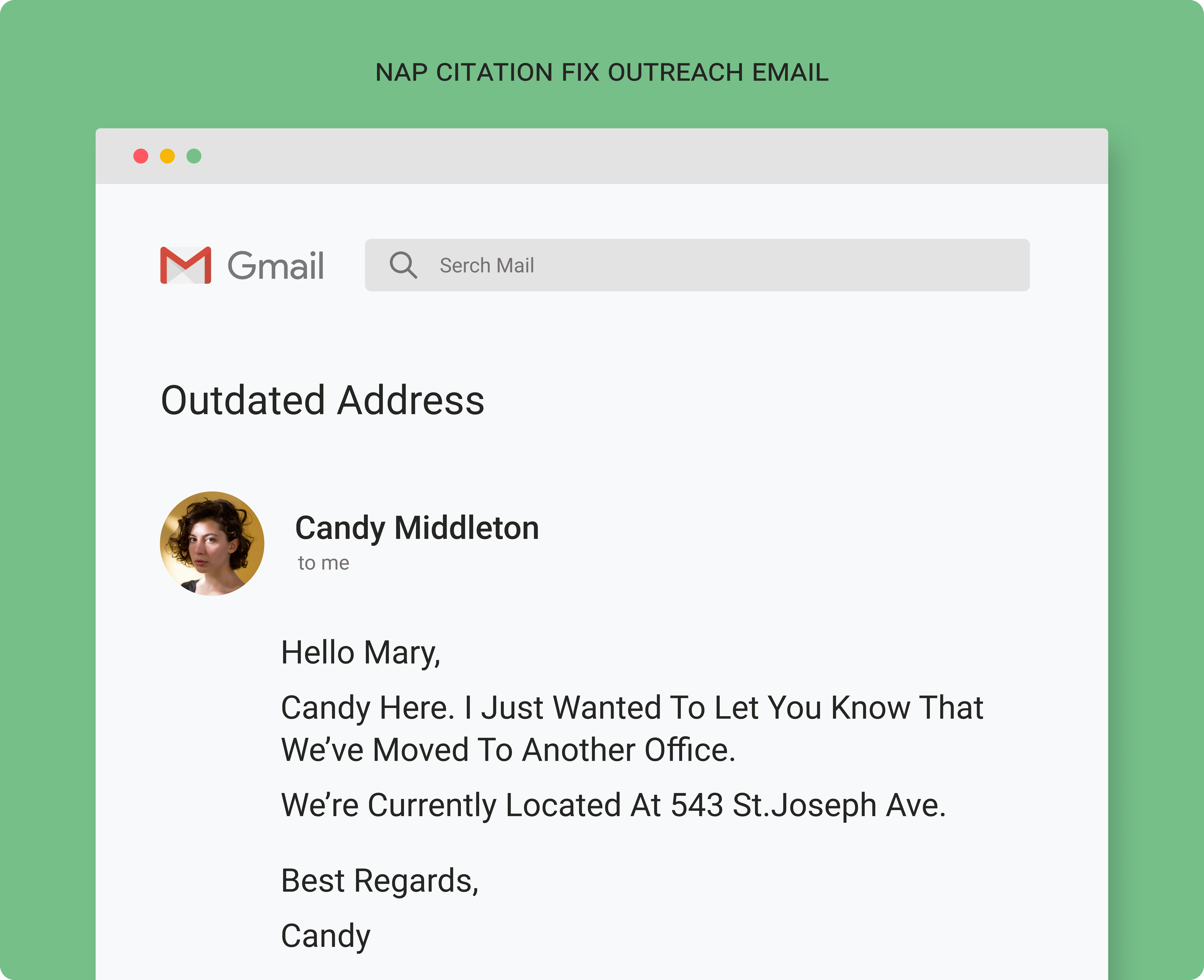 Besides, medical spas should never neglect local sites as they usually offer excellent and relevant citation opportunities. But you might wonder – how should I find those local citations? Consider using tools, like Semrush, for more citation and link opportunities. 
While optimizing your NAP citations, there is also a chance to turn them against your competitors in the market. If you have business info of the leading opponents, you can receive a list of all the places they are mentioned on the Web. Using a citation tool for this practice allows you to find the best citation possibilities to grow your local business. 
Local Link Building For Med Spa As for local link-building, it is worth mentioning that almost every link-building strategy for non-local websites will also be efficient for local businesses. What is more, since local companies are tied to specific cities or states, they receive more unique backlink opportunities than non-local ones. 
Most modern local companies have relationships with other local businesses in the area, so it would be wise to start link-building with people you already know. You will want to interact with your local suppliers, beauty salons, wholesalers, distributors, etc that have some kind of relationship with your med spa. After that, seek the most relevant page on their website where a link to your site will make sense. 
At the same time, one of the easiest ways to get backlinks is through your local Chamber of Commerce. Listing your business depends on the Chamber – some require keeping your membership annually, while others demand fees. Either way, it is worth getting relevant links and a NAP using your local Chamber of Commerce services. 
Another significant consideration is sponsoring local events. It is not a secret that most local occasions need sponsors, so don't miss your chance to become one, thereby receiving a perfect opportunity to show your link on the event's website. You might support the occasion either financially or materially. 
 Local PR with news sites and newspapers is also a way to go. If your medical spa celebrates the anniversary of opening or re-opening, it's an excellent chance to shine in the local media. Once you become a source of local stories, a greater awareness of your med spa is guaranteed. 
Advanced Local SEO Tips and Strategies For Med Spa Last but not least, let's take a quick glance at advanced local SEO tips to boost your medical spa rankings. 
As an aesthetic clinic owner, you can't go wrong with building in a Google Map on your About page. This is a great tactic to show Google that you are in a specific area. 
For this, start finding your med spa in Google Maps, click the button "Share or embed map" on the left dropdown menu, and get an embed code. Lastly, build this map on the particular pages on your online platform. 
One of the most effective advanced local SEO tips is adding your local-focused keywords above the fold. This allows you to improve local organic rankings significantly. Just ensure your local keywords are visible at the top of a page in a headline. And don't forget to wrap that title in an H1 tag, resulting in a smoother user experience since people want to be sure you serve in their area within a few seconds. 
Optimizing your homepage with 2-3 keywords can also help you succeed in local SEO. This is a well-known SEO tactic that still works great for local businesses, as most local companies feature few links to internal pages. Your goal is to get the most out of your homepage pointed out by backlinks, so optimizing it with several keywords will never hurt. 
Finally, pay close attention to meta descriptions, as these components can improve your click-through rate in local markets.
Please do not practice keyword-stuffed meta descriptions, but stick to clear statements that show your company name, the area where you serve, and the services you provide. You might also use Google Ads to determine the most compelling description copies, which are always win-win variants.