If you're running a business, it's critical to ensure that you take advantage of search engine optimization (SEO). SEO is essentially the process of improving the ranking of your website on search engines, and it can be a great way to attract more customers. Here at WMS, we'll discuss some SEO basics and show you how to get started. Keep in mind that SEO is an ongoing process, so don't expect to see results overnight. But with a little effort, you can improve your ranking and drive more traffic to your site.
What Is Search Engine Optimization (SEO)?
The concern around "what is search engine optimization" is prevalent among business owners. SEO, or Search Engine Optimization, is the approach to enhancing the visibility and website or web page ranking in search engine results pages (SERPs). It is done by developing the site structure and content, various on-page components, and implementing specific off-page strategies, such as social media marketing. The purpose of Search Engine Optimization is to boost the visibility of a website so that it appears higher in the SERPs for relevant keywords, ultimately driving better traffic to the online platform.
While SEO is a complex and ever-changing field, some basic principles remain constant. First, SEO is about allowing search engines to understand a website. This process is performed by optimizing website content to be keyword-rich and relevant to what users are searching for. Second, SEO ensures a website is well-structured and easy to navigate. This means using clear titles and metatags and having a logical link hierarchy. Finally, SEO is about building links to a website from other high-quality websites. This part helps improve a site's visibility and ranking in SERPs.
SEO is essential for any business that wants to increase its online presence and drive traffic to its website. By understanding and following the basic principles of SEO, companies can ensure that their site is visible to potential customers and easy to find when searching for products or services online.
Search Engine Optimization Strategy The success of an SEO campaign depends on multiple factors, including content quality, the strength of the backlink profile, and the overall user experience. At our company, we believe that an effective SEO strategy must be tailored to the specific needs of each website. Since then, we have taken the time to understand your business goals and objectives before putting together a customized plan of action. With our extensive experience in the field of SEO, we are confident that we can help you achieve your desired results. Here are the essential parts of any SEO plan that we work on:

Any sound Search Engine Optimization strategy must include a comprehensive site audit. This assessment will give you an understanding of your website's current strengths and weaknesses and opportunities for improvement. SEO audit services can help our customers identify technical issues holding their site back from achieving its full potential in the search results. In addition, a site audit can also help you to understand how your site's content and structure compare to that of your competitors. By closely examining your website through the lens of search engine optimization, you can develop a plan to improve your site's ranking and visibility in the search results.
Another key element of a successful SEO strategy is a strong marketing report. This report will help you track your progress and identify areas where you need to improve. It also includes data on your website's traffic levels and keyword rankings. By monitoring these key metrics, you can assure that your SEO strategy is on track and positively impacts your business.
As a search engine optimization company, it is crucial that we keep our finger on the pulse of the latest trends in SEO. This means constantly monitoring our client's competitors to see what they are up to. This competitor analysis gives us a few key advantages: It allows us to stay ahead of the curve and be the first to adopt new SEO strategies for our customers' websites. It helps us identify potential weaknesses in competitors' strategies, which we can exploit. Competitor analysis ensures that we are always aware of the latest changes in the SEO landscape to adjust our SEO strategies accordingly. In short, competitor analysis is necessary for any search engine optimization strategy.
A FAQ page is a page on a website that answers common questions from customers or visitors. A useful FAQ page can help to improve your website's search engine optimization (SEO) by providing an additional source of keyword-rich content. In addition, an FAQ page can enhance the user experience on your website by providing quick and easy answers to common questions. When creating an FAQ page, we include SEO-friendly keywords in the question and answer text. We also work to structure your questions and answers efficiently for users to scan and understand. Finally, we will link to your FAQ page from other pages on your website, allowing search engines to find and index your page more easily. Make sure including an FAQ page as part of your SEO strategy can help to improve your website's visibility and ranking in search engine results pages.
The truth is that search engines like Google use page speed as a ranking factor, so if your site is slow, you're likely to be buried in the search results. Speed is also crucial for users; if your site takes too long to load, people will likely click away before seeing your content. That's why page speed optimization remains an essential part of any SEO strategy we elaborate on. Several ways to improve page speed include optimizing images, minifying code, and using a content delivery network. By taking these steps, our company can ensure that your site is fast, responsive, and easy to find.
Guest posting is one of the most effective ways to build relationships with other bloggers and increase your visibility online. When done correctly, guest posting can also be excellent for boosting your search engine optimization (SEO) efforts. Here's how it works: by contributing high-quality, keyword-rich articles to other blogs in your industry, we are increasing your chances of being found by potential customers searching for information related to your business. Besides, each time you guest post on another blog, you provide a link to your website. Over time, these links will help to improve your website's ranking in search engine results pages (SERPs). Therefore, outreach guest posting can be fundamental to any SEO strategy.
Many factors contribute to a successful SEO strategy, but content development is one of the most critical. By creating high-quality, keyword-rich content, we can help your website to rank higher on search engine results pages. In addition, well-written content will engage and inform your readers, making them more likely to become loyal customers. As such, content development is a key component of any SEO strategy. With the help of our experienced team, you can ensure that your website has the quality content it needs to attract new visitors and convert them into customers.
The SEO process involves optimizing a website for Google search to earn higher web traffic levels and improve the site's visibility. A variety of SEO services can be used to improve a website's ranking, including keyword research, link building, and content optimization. Remember that SEO is an ongoing process, and it is vital to monitor and adjust your website to maintain high rankings continually. However, by following best practices and keeping up with the latest trends, you can ensure that your site will continue to perform well in Google searches.
Keyword Research & Strategy
Any website SEO services process worth its salt will always begin with keyword research and strategy. Keyword research allows you to identify which phrases and terms are most commonly used by people when they search for products or services like yours. Once you know what keywords to target, you can develop a content strategy to help your website rank higher on search engine results pages. By taking a comprehensive approach to SEO, you can ensure that your website ranks highly for the right keywords and brings in more organic traffic.
Competitor Research
Businesses looking to improve their search engine optimization (SEO) should start with competitor research. This is the process of identifying and evaluating the ranking factors of your top competitors. You can adapt and improve your SEO strategies by understanding what your competitors are doing. The first step in competitor research is to identify your top competitors. To do this, our specialists search for your main keywords on a search engine and take note of the websites that appear on the first page of results. Once your top competitors are identified, we move to evaluate their ranking factors. This can be done by analyzing their website content, backlink profile, and social media presence. If you take some insights into what your opponents are doing right, you can adapt and improve your SEO strategies to help ensure that your website appears higher on search engine results pages.
Why Are SEO Services So Crucial?
In today's digital age, online presence is more important than ever. Businesses that don't have a website are at a competitive disadvantage because potential customers will go to their competitors' sites instead. Furthermore, simply having a website is not enough. Businesses must ensure that their site appears as high as possible on search engine results pages (SERPs), or potential customers are likely to click on one of the higher-ranked links and never even see the business's site. This is where SEO services come in. At WMS, we specialize in SEO or search engine optimization, making a site more visible to search engines. Businesses that invest in our SEO services can significantly increase web traffic, leading to more customers and sales. In short, SEO services are vital for any business with an online presence.
Which SEO Solution is right for you?
At our SEO agency, we understand that every business is different and has unique needs. That's why we offer a wide range of SEO services. Whether you're looking for help with keyword research, link building, or on-page optimization, we have a suitable solution. We also offer customized packages that are tailored to your specific needs. So if you're not sure which services would be most beneficial for you, our team of experts can help you create a plan that will get the results you're looking for.
Technical SEO
Technical SEO is one of the most crucial aspects of search engine optimization. It refers to optimizing your website for the technical aspects that search engines look for when ranking websites. This includes things like site speed, mobile responsiveness, and site structure. By improving these technical aspects of your website, we can significantly improve your chances of ranking well in search results. We offer technical SEO services at Winning Marketing Strategies to suit your business needs. Our team will work with you to identify the technical aspects of your website that need improvement and help you to make the necessary changes.
On-Page SEO
On-page SEO is optimizing a website to rank higher in search engine results. On page SEO includes both the content and structure of a website. Keywords are essential to on-page SEO, as they help search engines understand what a website is about. However, on-page SEO is not just about using the right keywords. It also involves other factors, such as the website's design, user experience, and loading speed. At WMS, we offer on-page SEO services elaborated according to your business needs. Whether you're looking to improve your rankings for particular keywords or you want to optimize your website for better conversion rates, we are here to help.
Off-Page SEO
Off-Page SEOWhile on-page SEO is important, off-page SEO is also necessary to ensure that your website ranks highly on search engine results pages. Off-page SEO includes activities such as link building and social media engagement. Our team of experienced SEO specialists can help to increase your website's visibility and authority by implementing a tailored off-page SEO strategy. We will work with you to identify the most effective techniques for your business and will continually monitor your website's performance to ensure that your investment yields positive results.
Local SEO
Winning Marketing Strategies is a full-service digital marketing agency that helps businesses of all sizes to reach their online goals. We offer a range of services, including local SEO. Local SEO is essential to any digital marketing strategy, and we proudly show it to our clients. Our local SEO service is designed to help your business to rank higher in search engine results pages for keywords related to your location. We also provide other digital marketing services, such as content marketing and social media marketing.
Ecommerce SEO
SEO is an integral part of any eCommerce business. It helps to ensure that your website is visible to potential customers and can also help to improve your website's ranking on search engine results pages. However, SEO can be a complex and time-consuming process. Fortunately, our team offers SEO services for eCommerce businesses. We can help you select the right keywords, optimize your website's content, and create a link-building strategy to improve your website's visibility and search engine ranking.
SEO Analytics
As a business owner, you know that SEO is essential to driving traffic to your website. But with so many moving parts, it cannot be easy to track what's working and what isn't. That's where our SEO Analytics service comes in. We'll help you track your rankings, traffic, and conversions, so you can see how your SEO efforts are paying off. And because we understand that every business is different, we offer customized reports tailored to your needs. So if you're looking for a better way to track your SEO progress, give us a call today. We'll be happy to show you how our service can help take your business to the next level.
Provide Awesome Service
With Our Tools Boosts Your Website Traffic!
We are passionate about our work. Our designers stay ahead of the curve to provide engaging and user-friendly website designs to make your business stand out. Our developers are committed to maintaining the highest web standards so that your site will withstand the test of time. We care about your business, which is why we work with you.

Men and women, committed to better protect you around the world.
Where you will find the same quality of service and dedication around the world.
Making us one of the leading web design company around the globe.

Expand Your Digital Presence
Your app is your tool for better communication with your followers.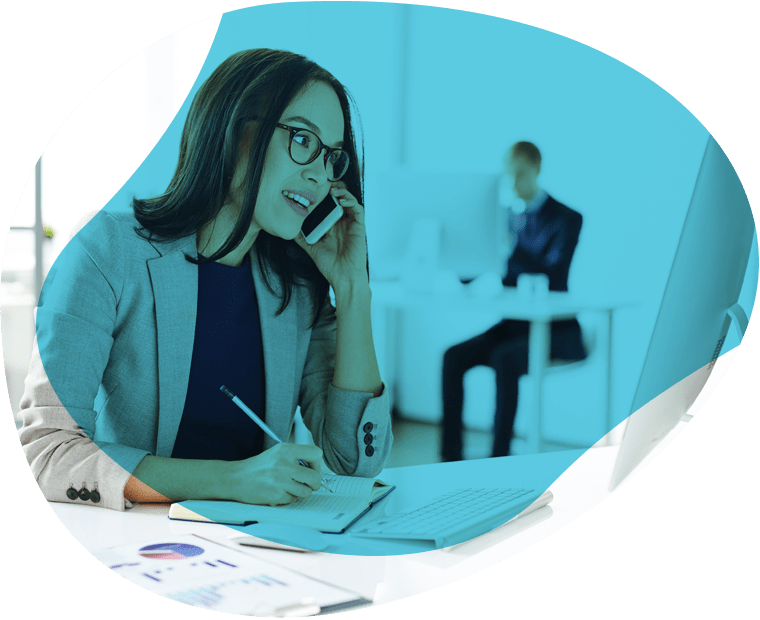 Pay for Qualified Traffic
Ewebot stays ahead of the curve with digital marketing trends. Our success has us leading the pack amongst our competitors with our ability to anticipate change
and innovation.

Have a project in mind? Let's get to work.
Find out how it works and ask any questions you may have.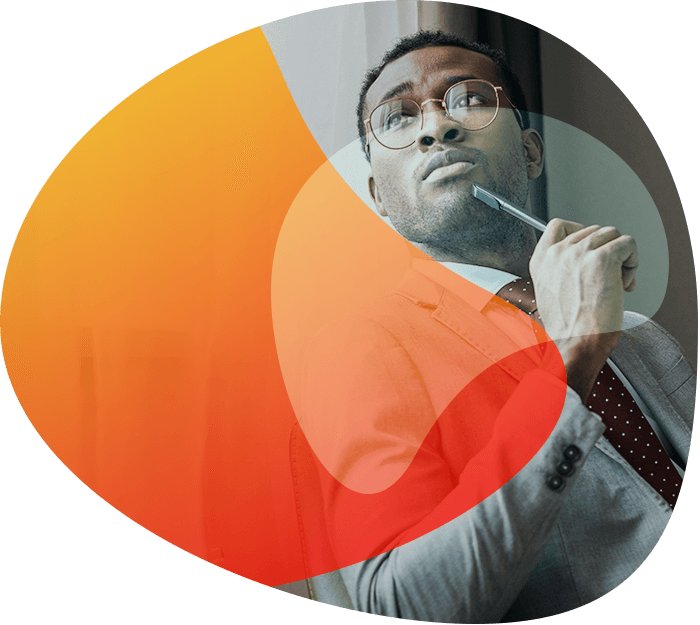 I've used Andriy and his team for over 3 years now and have never been disappointed. The returns delivered from him and his team are invaluable to my business.
We would highly recommend his company and services to anyone looking to grow their business.
Andy Kidd
Company founder and CEO