Best For Your Shrooms Business
Magic Mushrooms Marketing​
The marketing world for magic mushroom companies is one that requires a delicate touch. Many consumers are hesitant to purchase products from this industry, so it is crucial to be strategic in your advertising and outreach efforts. We are glad to share some of the best ways to market your magic mushroom business and introduce you to our psilocybin SEO services. So, we have you covered whether you are just starting or have been in the industry for a while.
keyboard_arrow_leftPrevious
Nextkeyboard_arrow_right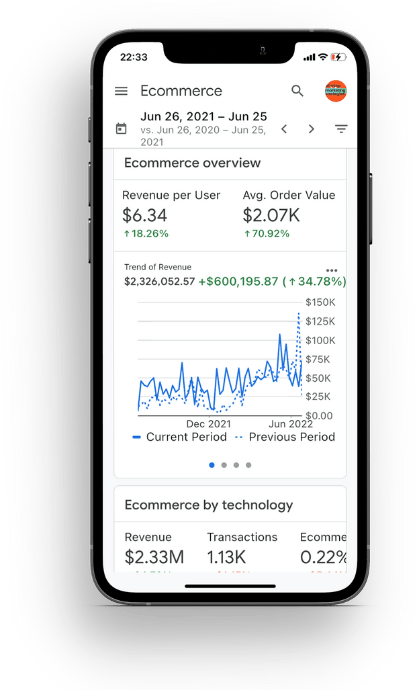 Psilocybin SEO Services offers a wide range of marketing services that can help improve your website's visibility and search engine ranking. WMS optimizes websites for Google, Bing, and other major search engines. Our experienced marketing professionals will work with you to create a customized marketing plan that fits your budget and needs. We provide various options, including pay-per-click advertising, search engine optimization, and social media marketing. Our specialists know how to grow your business – here are our primary services that business owners can leverage for their magic mushroom companies. 
Local Seo
With the recent decriminalization of shrooms in many states, there has been a renewed interest in their potential therapeutic benefits. As a result, shrooms are now being marketed as a possible treatment for various conditions, including depression, anxiety, and addiction. Local SEO services can help shroom businesses reach a wider audience and promote their products effectively. Through targeted keyword research and content marketing, we can help shroom businesses to rank highly in search engine results and attract more customers. If you're looking to start or grow a shroom business, Winning Marketing Strategies is here to help.
Link Building
WMS is a marketing agency that offers a wide range of SEO services, including link building. Link building is the process of creating backlinks or links from other websites to your own. You can increase your website's visibility and authority by building connections, leading to higher search engine rankings. WMS has a team of experienced link builders who can help you create high-quality backlinks from relevant websites.
Website Design & Development
WMS team understands that website design and development are critical to shrooms' marketing. That's why we offer a full range of services to help you get the most out of your shrooms' marketing campaign. From initial research and planning to final implementation and launch, we'll interact with you every step of the way to ensure that your shrooms' marketing campaign is a success. We'll also provide ongoing support and maintenance to keep your shrooms' marketing campaign running smoothly. Searching for a comprehensive shrooms marketing solution, look no further than WMS. We're here to help you succeed.
Content Writing Services
We offer psilocybin SEO services to help our clients reach their target audience. One of these services is content writing. We can create engaging and informative articles focusing on psilocybin mushrooms and their benefits. We can help our clients build trust and credibility with their potential customers by providing high-quality content. Besides, we work to help ensure that your content is optimized for the search engines, providing your website appears as high up in the search results as possible. With our content writing services, you can rest assured that your website will get the exposure it deserves.
Local Citation Buildout
Local Citation Buildout remains one of the psychedelic SEO services offered by WMS. We specialize in helping businesses like psychedelic mushroom dispensaries, and clinics increase their online visibility and connect with potential customers. Our SEO experts will work with you to create a customized marketing plan that includes strategies like local citation buildout, keyword research, and content marketing. We also offer social media marketing and public relations services. As a result, our team can provide a comprehensive service to help you build your online presence and reach your target audience.
Conversion Optimization
Conversion optimization is an essential part of any successful SEO campaign. At WMS, we offer psychedelic mushroom-based conversion optimization services that can help to improve your website's conversion rate. Our team of experts will work with you to identify the critical areas of your website that need improvement and develop a customized plan to increase your conversion rate. We also offer ongoing support and consultation to ensure that your website continues to perform at its best. If you're looking for a way to improve your website's conversion rate, psychedelic mushrooms conversion optimization from WMS is the perfect solution.
Technical & On-Page SEO
Among the many SEO services offered by WMS, technical and on-page SEO are two of the most important. Technical SEO ensures that your website is set up in a way that is optimal for search engine indexing and ranking. This includes things like site structure, code optimization, and redirects. On-page SEO ensures your website content is relevant, keyword-rich, and engaging. This includes things like title tags, meta descriptions, and alt text. Both technical and on-page SEO is essential for getting your website to rank high in search results. And with the magic mushroom market expanding, now is the time to make sure your website is optimally positioned to attract new visitors.
SEO Reporting & Tracking
As a business owner, you know that SEO is important for driving traffic to your website and generating leads. But what about tracking and reporting? SEO reporting and tracking are essential for understanding how your SEO campaigns are performing and where you need to make improvements. Fortunately, at WMS, we offer comprehensive SEO reporting and tracking services. We'll track your keywords, website rankings, traffic, and conversion rates. Plus, we'll provide detailed reports showing exactly where your SEO efforts are paying off. With our help, you can fine-tune your SEO campaigns for maximum results.
Social Media Marketing Services for Shrooms​
Social media marketing services can help you reach your target audience if you're marketing magic shrooms. Social media platforms like Facebook and Twitter are great places to share information about your products or services and to engage with potential customers.
A social media marketing service from WMS can help you create and manage a marketing campaign, and we provide advice on how to use social media to reach your target market effectively.
By using social media marketing solutions, you can maximize the impact of your psychedelic mushrooms marketing campaign and reach a larger audience than you would through traditional marketing methods.
Twitter
Psychedelics are a popular topic on Twitter, and WMS is at the forefront of social media marketing services for companies selling shrooms. We help our clients by harnessing the power of Twitter to reach potential customers and create meaningful engagement. We can connect with users interested in psychedelics and promote our clients' products and services through our strategic use of hashtags, images, and video. In addition, we provide comprehensive reporting and analysis to ensure that our customers are getting the most out of their marketing efforts. With WMS, Twitter is integral to psilocybin mushroom social media marketing.
Facebook
WMS believes that Facebook is integral to social media marketing services for shrooms. With over 2 billion monthly active users, Facebook is the largest social media platform in the world and offers a massive potential market for businesses of all types. Moreover, Facebook's sophisticated targeting options allow businesses to specifically target their advertising to individuals most likely interested in their products or services. This can be an invaluable way to reach potential customers for companies selling shrooms. Finally, Facebook's vast array of features - such as groups, events, and pages - provides businesses with a wealth of opportunities to engage with their target market. For all these reasons, we are sure that Facebook should be a key part of shrooms' social media marketing strategy.
Instagram
Instagram is among the world's most popular social media platforms, and by creating eye-catching posts and using hashtags effectively, businesses can reach a considerable number of potential customers. For enterprises that sell mushrooms, Instagram can be crucial to their social media marketing efforts. By posting high-quality photos and videos of magic shrooms, businesses can showcase their products in the best light possible and attract new customers worldwide. And with the help of our experienced team, social media magic mushroom marketing has the potential to generate excellent results.
Email Marketing Services For Magic Shrooms
Since the psychedelics industry is still relatively new, it can be challenging to know how to market magic mushrooms effectively. Psychedelics are potent substances that can profoundly affect the mind and body, so any marketing material must be accurate and respectful. At Winning Marketing Strategies, we comprehend the unique challenges of marketing psychedelics. We provide various email marketing services designed to help psychedelic businesses reach their target audiences. From writing engaging copy to creating eye-catching email newsletters, we can help you promote your psychedelic mushrooms effectively and responsibly. Contact us today to learn more about our email marketing services.
Google Ads Management Services for Psychedelic Mushrooms
In recent years, there has been a resurgence of interest in the potential therapeutic benefits of shrooms. Psilocybin, the active ingredient in psychedelic mushrooms, might effectively treat different mental health conditions, including depression, anxiety, and addiction. Given the growing interest in psilocybin, we proudly offer our Google Ads Management Services for Psychedelic Mushrooms. Google Ads is a powerful tool to help you reach your target audience and promote your products or services. However, managing a Google Ads campaign can be time-consuming and complex. Our team of experienced Google Ads managers can help you get the most out of your campaign and achieve your desired results. We offer a wide range of Google Ads management services, including keyword research, ad copywriting, campaign setup and optimization, and reporting.
Why Choose
Our Magic Mushrooms Marketing?
We have a proven track record of success. Our company has helped multiple businesses reach their target audiences and achieve primary marketing goals.
We are committed to providing the best possible results for your company. We will work tirelessly to ensure that your campaigns are successful and that you are happy with the results.
We offer a full suite of services. From social media marketing to search engine optimization and content marketing, our team can help you with all aspects of your online presence.
We have a team of experts passionate about magic shrooms and marketing. With years of experience in the industry, our professionals know how to get results.
Results of Magic Mushroom Marketing
Magic Mushroom Marketing from WMS is the perfect way to grow your revenue. Our shroom marketing campaign has been proven to increase sales by up to 400%. The best part is that our mushroom branding and marketing services are all at reasonable prices. Plus, we offer a 100% satisfaction guarantee. So, what are you waiting for? Contact us today to learn more about how we can help you grow your business and boost sales. Thank you for choosing Magic Mushroom Marketing at WMS!
At Winning Marketing Strategies, we understand the unique issues businesses in the magic mushroom industry face. We also know how to get results. Our team has recorded helping companies in this industry increase their search traffic and online visibility. We use a combination of SEO, content marketing, and social media marketing to help our clients achieve their goals. Contact us today if you're looking for a marketing agency to help your business grow.
WMS is proud to offer magic mushroom marketing services that can help to increase relevant website traffic. Our team of experts will interact with you to develop a comprehensive marketing strategy that considers your unique needs and goals. We will then employ diverse tactics, including SEO, content marketing, and social media outreach, to help you reach your target audience. As a result of our efforts, you can expect to see a significant increase in relevant website traffic. So whether looking for a way to boost your online visibility and reach more potential customers, get in touch with us today. We'll be happy to put our magic mushroom marketing services to work for you.
Are you looking for brand exposure for your magic mushroom business? Do you want to get more customers? If so, our marketing agency can help. We specialize in brand promotion and have a proven track record of assisting companies in growing their customer base. We will work with you to create a customized marketing plan that targets your ideal customer. We will also provide ongoing support to ensure your marketing campaign is successful.
Psychedelic Mushrooms Market
Investors have been eyeing the psychedelic mushrooms market for some time. And with good reason. The global market for these mushrooms is expected to reach $6.85 billion by 2027, with a CAGR (Compound annual growth rate) of 18.1% from 2020 to 2027. This means that there are plenty of opportunities for investors to get in on the action.
One of the key factors driving this market growth is the increasing acceptance of psychedelic mushrooms as a treatment for specific medical conditions. In particular, a growing body of evidence suggests that these mushrooms can effectively treat mental health conditions such as depression, anxiety, and PTSD. Consequently, more and more people are using psychedelic mushrooms as a way to deal with mental health issues.
Another factor driving the market growth is the increasing number of top users. Multiple sclerosis, cluster headaches, and depression are just some of the reasons why people are using psychedelic mushrooms. As awareness of the benefits of these mushrooms grows, more and more individuals are likely to start using them for various purposes.
Investors looking to get involved in this rapidly growing market should keep an eye on these key trends. With the right products and strategies in place, they can tap into this burgeoning market and reap the rewards.
Magic Mushroom Legalization
The decriminalization of magic mushrooms is a topic of hot debate. Some proponents argue that the natural compounds found in psychedelic mushrooms could be used to treat various mental disorders, including depression and anxiety. Others say legalizing psychedelics would open the door to recreational use and abuse. However, a growing body of evidence suggests that microdosing could be used safely and effectively as treatments for mental illness. In one study, two-thirds of patients with treatment-resistant depression showed significant improvement after just one dose of shrooms within therapy. This approach works thanks to the active compound in magic mushrooms called psilocybin. The promising results suggest that further research into the therapeutic use of shrooms is warranted. If psychedelics are legalized, it could open up a whole new world of treatments for mental disorders.
Our Magic Muhrooms Clients
At WMS, a team of marketing specialists has extensive experience working with psychedelic mushrooms clients. We have interacted with Canada Mushrooms, Amazing Shrooms, and Nupep Shrooms, to name a few, to support them while growing their online businesses. We have used our SEO, social media, and content marketing knowledge to assist these companies when reaching new heights. Our clients are always satisfied with the results we deliver, and we are proud to have helped them boost their businesses. If you seek an experienced team of marketers to help bring your firm to the next level, look no further than marketing specialists at Winning Marketing Strategy. We are passionate about helping our clients succeed and are dedicated to providing the best possible service. And we strongly believe that our experience and expertise can help any magic shrooms company boost its business online. 
I've used Andriy and his team for over 3 years now and have never been disappointed. The returns delivered from him and his team are invaluable to my business.
We would highly recommend his company and services to anyone looking to grow their business.
Andy Kidd
Company founder and CEO
Call us for fast support to this number.
Schedule Free 1-to1 Strategy Session