Case Study: PetAssistant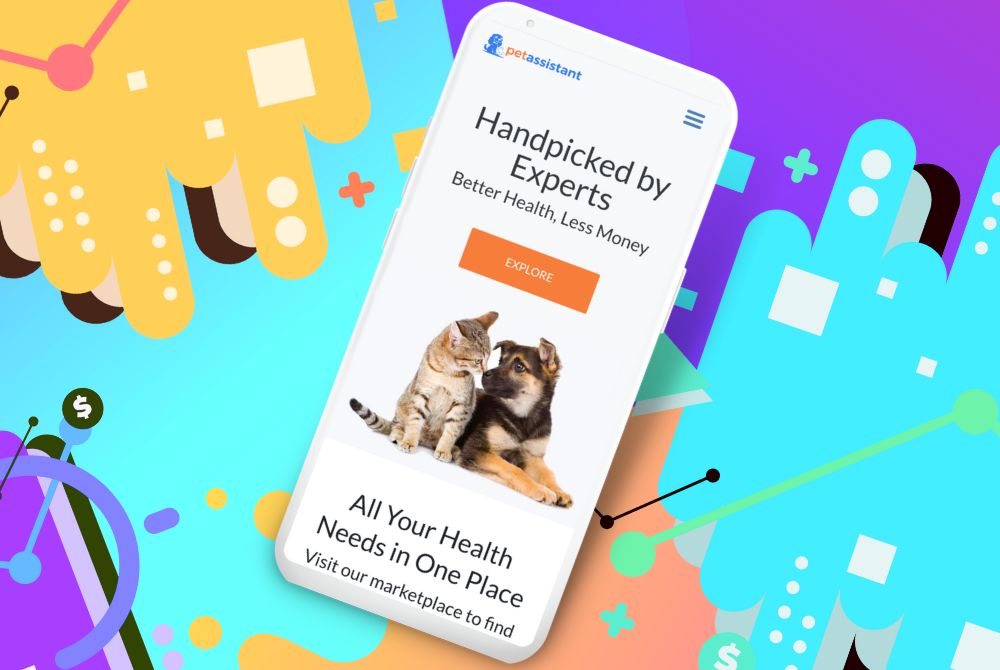 Increase in organic traffic
Increase in organic 

keyword rankings
Pet Assistant is a platform designed specifically for pet owners, providing the best products related to pet health, nutrition, wellness, disease prevention, supplements, and more. A potential buyer can find any suitable vet product among a wide assortment for affordable prices.
This online marketplace offers people an option to become a member, allowing customers to leverage the lowest price guarantee and discounts and standard or premium membership plans. Members can also receive 24\7 online access to vets and nutritionists, worthy insurance, and parasite prevention.
Pet Assistant appreciates thanks to the convenient option for food comparison. Pet owners can easily compare prices for foods per month and nutrition ranks. Consultations with experts are also available for clients.
Marketplace in Pet Assistant is well-structured, providing shopping in multiple categories. You can find everything there, from dog and cat food to supplies, treats, pharmacy, and accessories. The online platform Pet Assistant deserves the attention of people who genuinely love their pets and seek reputable pet stuff suppliers. It is a choice of multiple pet lovers who can stock up with any necessary things – all in a one-stop vet shop.
Search Engine Optimization Strategy for Pet Assistant
Site audit appears as a vital tool for evaluating the significant factors that influence the visibility of a website in search engine results. This approach is related to a variety of areas.
Making a website content attractive is key to success for any marketing strategy. Content development tool helps to optimize your content.
Competitor analysis is essential to reveal and assess the potential opportunities and downsides of the business opponents. This allows building the most efficient marketing strategy.
SEO-friendly FAQ pages are essential to gain organic traffic since they mainly provide important educational content for visitors.
Page speed optimization ensures the website pages download faster, greatly impacting the overall website's ranking.
Outreach guest posting helps you attract a larger audience by analyzing other platforms that your visitors usually use.
On-page optimization ensures the website pages download faster, significantly impacting the overall website's ranking.
A marketing report gives you insights into your current business situation regularly. It can also analyze your potential weaknesses and chances.
Google Analytics Results of Pet Assistant